ACADEMIC JOURNEY
AIM's newest 18-month part-time, hybrid Master in Cybersecurity program will empower managers to lead their organizations by expertly and successfully navigating and managing cybersecurity challenges. The curriculum addresses a growing need to manage cybersecurity threats, particularly as today's organizations, especially in the post-pandemic landscape, adopt new technologies and restructure the workplace. 
Within this new program, expert faculty and practitioners of information technology and cybersecurity will teach students to manage cybersecurity issues, while remaining committed to organizational goals and priorities, through a combination of business and information security courses. Graduates of the program will be able to develop policies, procedures, and technical solutions that comply with regional, national, and international regulations and standards.
Program Curriculum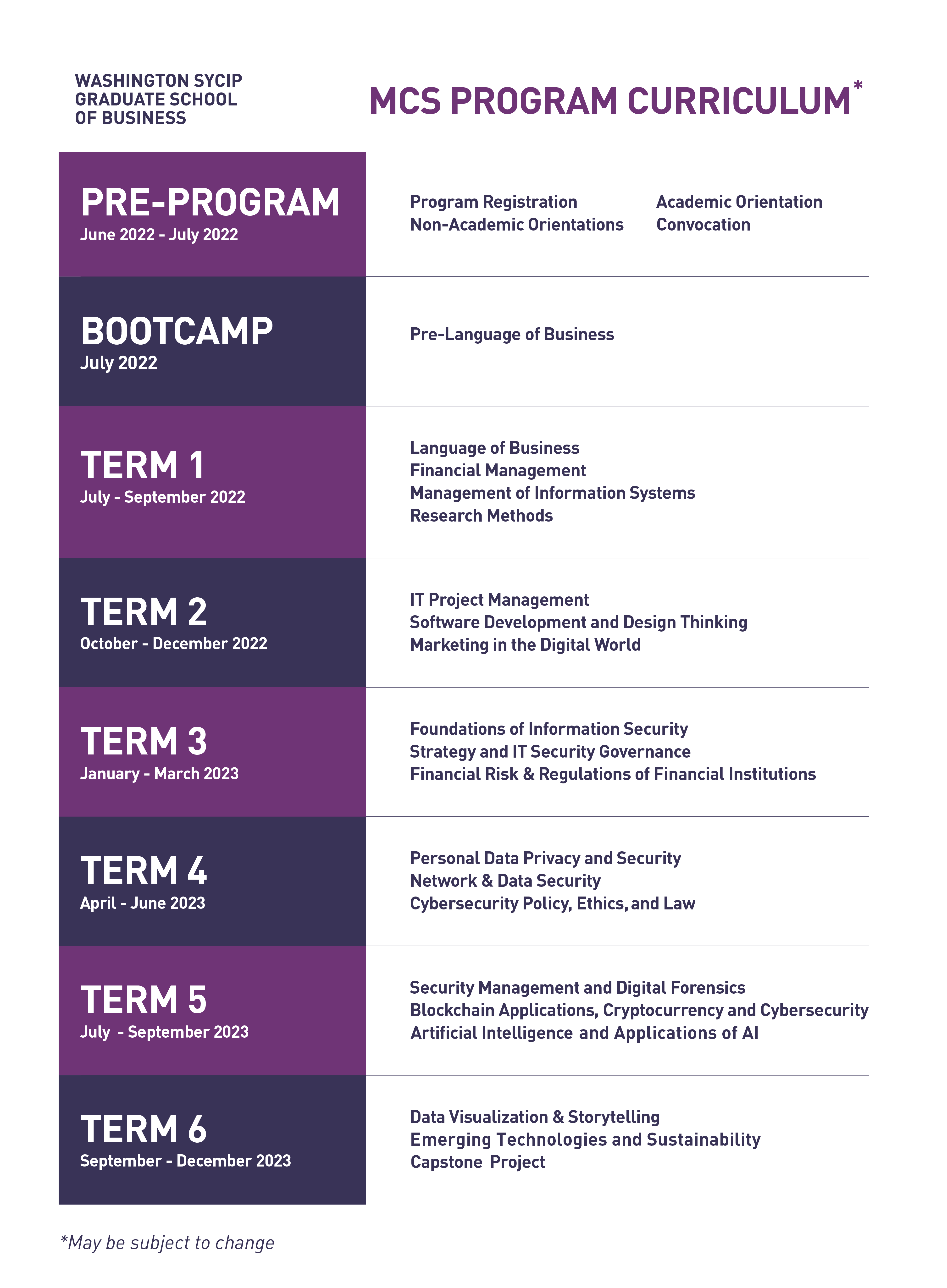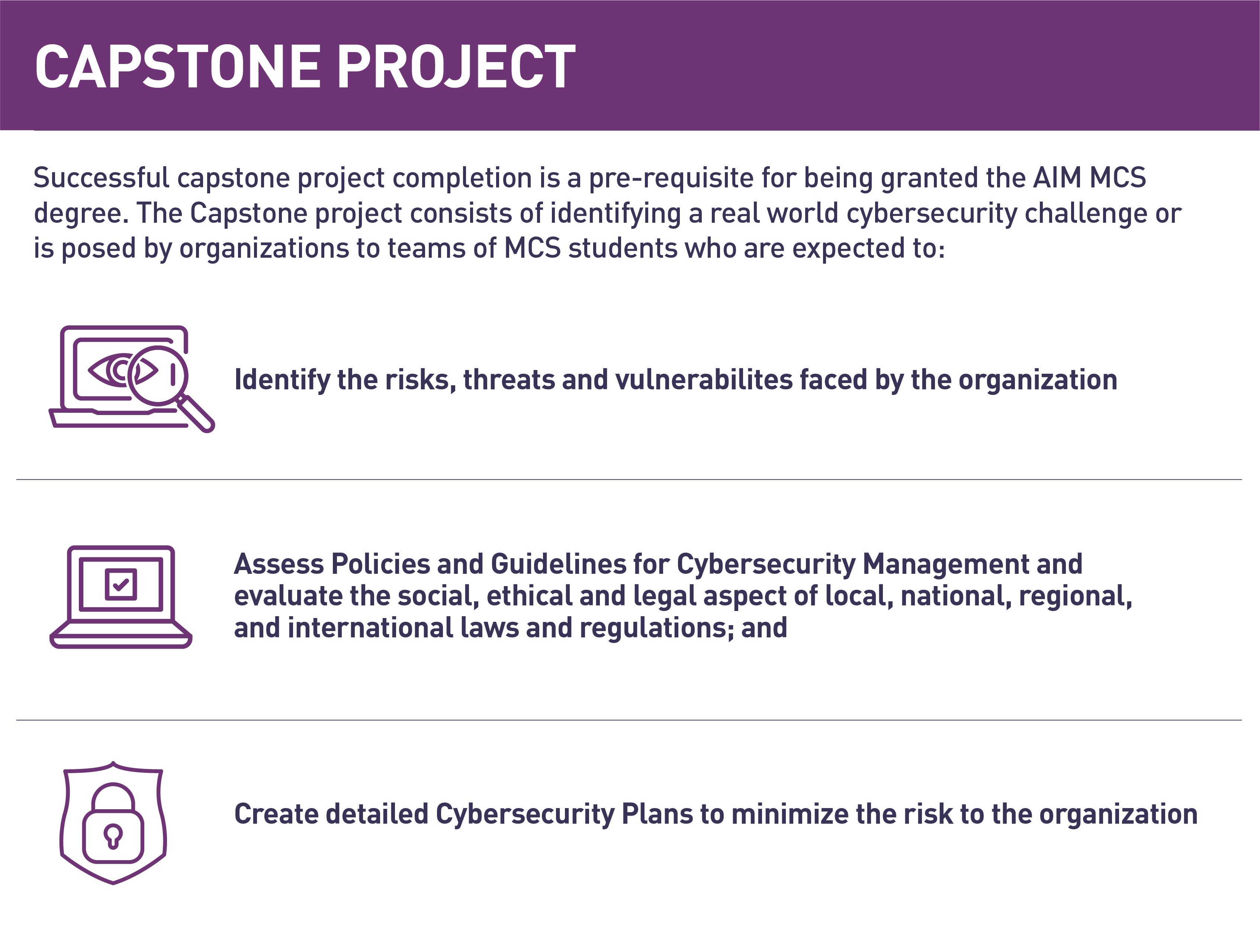 INTERNATIONAL OPPORTUNITIES
MCS students are given opportunities to travel and immerse themselves in other multicultural environments to further heighten their collaborative learning experience and expand their networks.
Business Competitions
Qualified MCS students can join local and international business competitions during the program.
Global Network Courses (GNC) or Small Network Online Courses (SNOC)
A cooperative effort of AIM with partner schools in Global Network for Advanced Management. (GNAM)​. GNAM is a network of top 32 business schools from 30 countries. AIM is the only member school in the Philippines. Global Network Courses (GNC) or Small Network Online Courses (SNOC) are courses offered virtually by a member school and open to students throughout the network.  Students are linked through an online platform and video conferencing for lectures and discussions. ​
30 Apr 2023
For Filipino Applicants
30 Apr 2023
For Foreign Citizen Applicants