INTERNATIONAL MASTER IN BUSINESS ADMINISTRATION
---
The International Master in Business Administration (International MBA) is the flagship academic business program of the Asian Institute of Management (AIM). Managed by the Washington SyCip Graduate School of Business (WSGSB), the program accelerates students' skills and competencies to transform them into successful business leaders.
The program is delivered through pioneering teaching standards and learning processes that integrates relevant pedagogical approaches to enhance knowledge, skills and mindsets of students. Through the unique case method integrated in the curriculum, students are rigorously engaged in their learning experiences to enhance their creativity, communication, analytical and collaboration skills that create value to their industry and positive impact to an increasingly ambivalent business environment.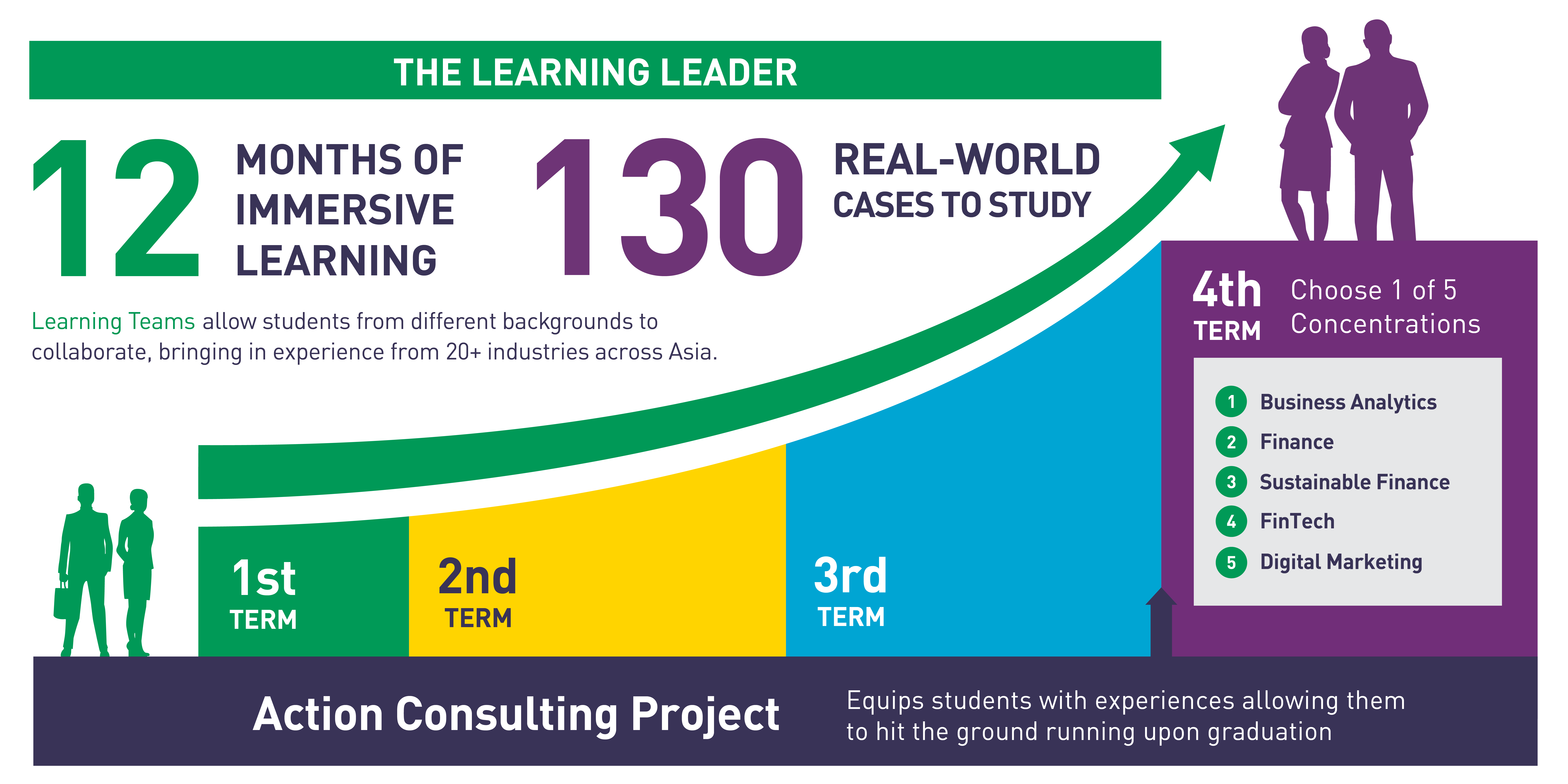 The International MBA program is highlighted by:
an intensive 12-month, 4-term program structure where students complete preparatory, core, and elective course units;
an action consultancy project, referred to as the ACP, which provides students with relevant hands-on learning experience that puts to test the knowledge and skills acquired in classes;
the use of immersive learning approaches that engage students in intense and dynamic discussions of actual business situations as well as provide students with the opportunity to apply knowledge to live and visceral practice in almost real-time;
an integrative curriculum that ties together the fundamentals of management into an understanding of the complex systems of a company, an industry and the economy.
Our student body is comprised of a diverse group of leaders, movers, and shakers from all over Asia, offering perspectives from various cultures, career experiences, and industries. Graduates of AIM's International MBA program are sharp, forward-thinking professionals who become eminent and influential business leaders within Asia and across other parts of the world.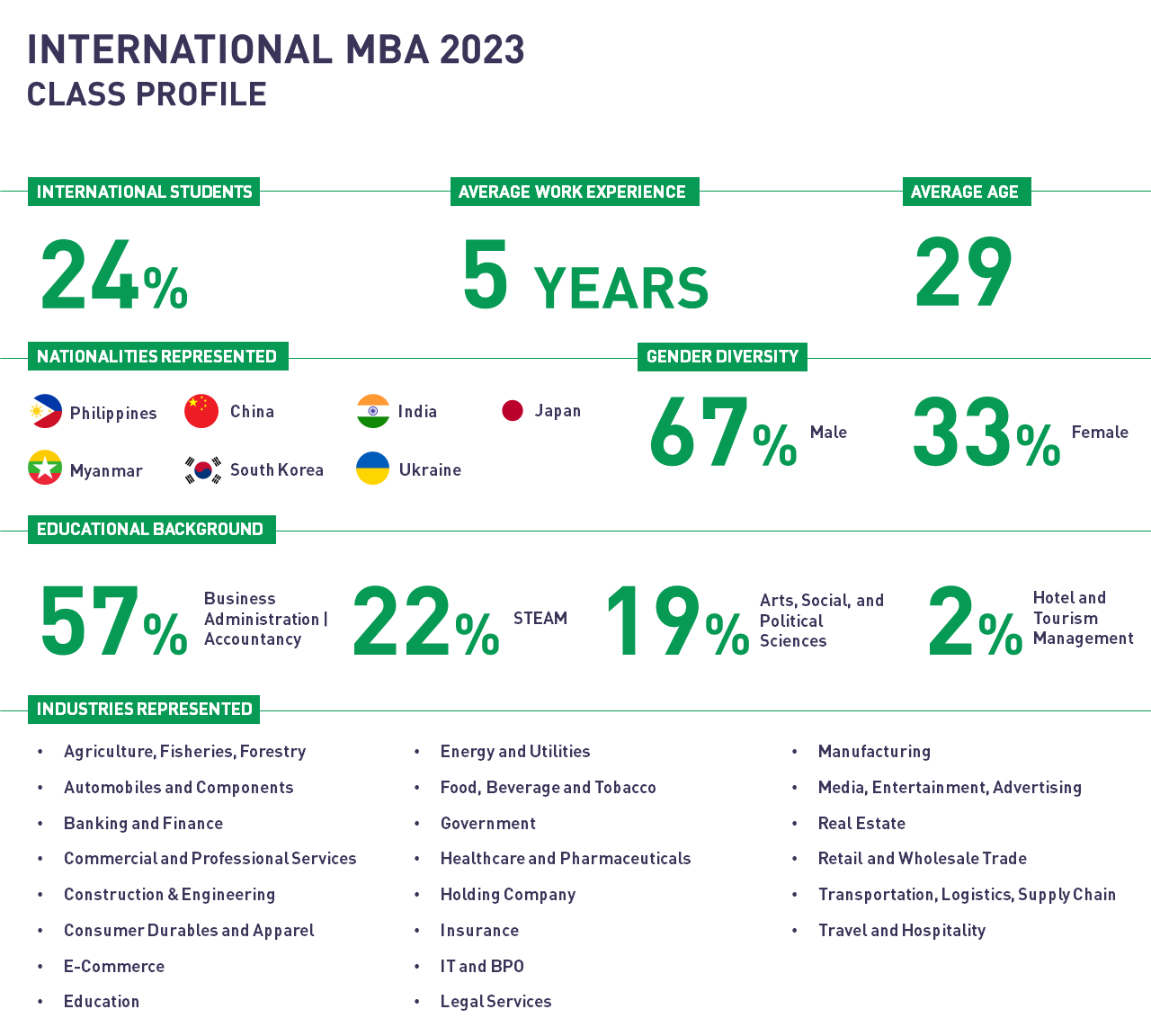 International MBA Testimonials
31 Aug 2023
2nd Round Scholarship Deadline
31 Aug 2023
For Foreign Citizen Applicants
31 Aug 2023
ADB-JSP Scholarship deadline
30 Sep 2023
GTFI-AIM Metrobank Scholarship deadline
15 Nov 2023
For Filipino Applicants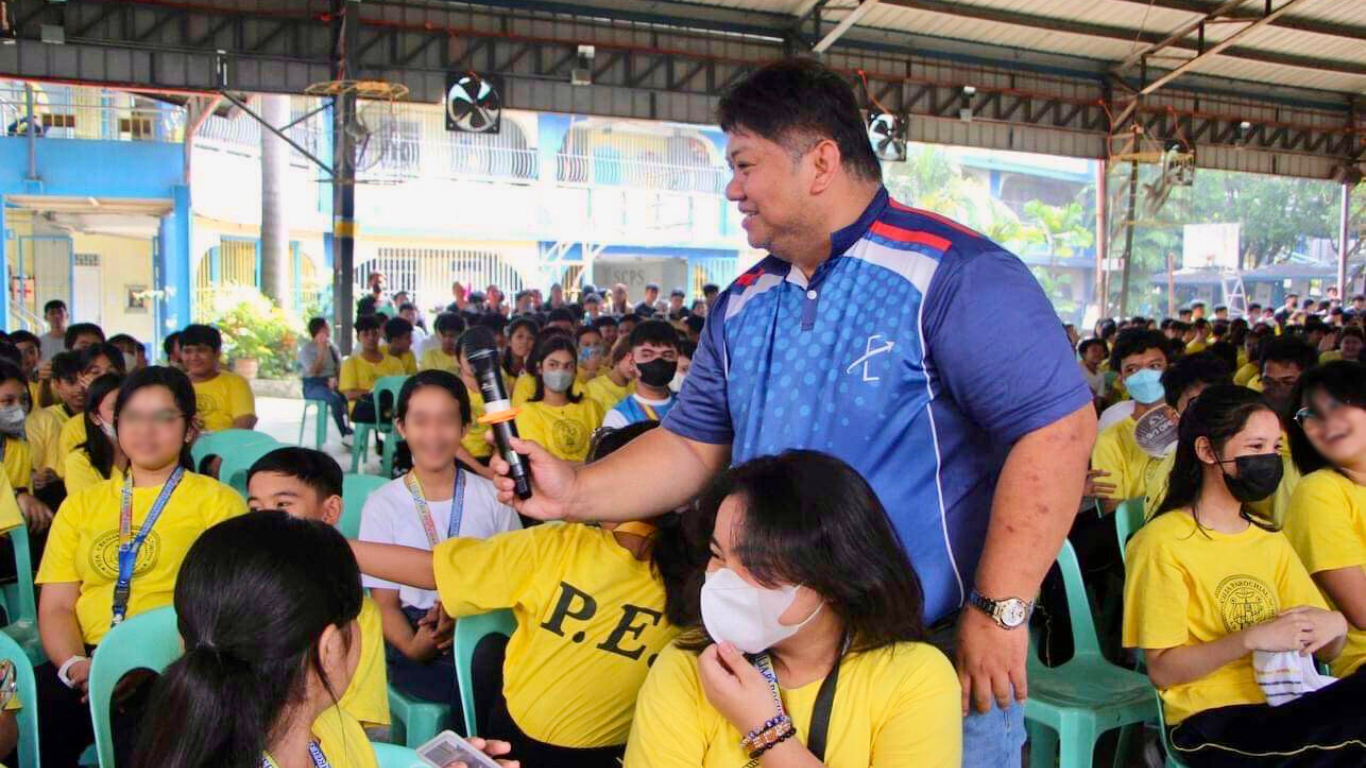 September 30, 2023
By: Gay, Laurice, Mario, Salvador, and Sharon - MCS 2024 Students  It's a tale of ambition, dedication, and a passion for c...