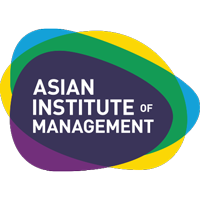 WELCOME
The Career Services Office (CSO) is here to help graduating students recognize their strengths and interests, clarify career goals, discover employment opportunities, and expand their network across industries. CSO offers one-on-one career coaching, career management sessions, employment opportunities, and access to career development resources to help them reach their professional goals.
MESSAGE TO THE STUDENTS
As you journey towards your graduate degree, we will be your partner in career development.
You may have various reasons for taking your Master's degree here at AIM. It may be for continued learning, career growth (or maybe a higher salary), a desired shift in your career or to widen your current network. These would be achievable depending on what you do to reach these goals. Your stay here at AIM will be filled with frenzied activities that will challenge your intellect, patience, and stamina.
As you jump from one activity to the next, do not forget to plan your next steps after graduation. You have to make time to join CSO activities (career management and coaching sessions, company talks, networking events, among others) that may lead to better prospects. Your work experience can be enriched by adding internships to your already impressive resumé. When an opportunity opens to do a project or meet successful individuals, make sure to take advantage of this and continue learning. Do not put a limit on what you can do.
Success takes perseverance, and always remember to take the necessary steps to achieve your goals.
CSO looks forward to engaging with you.
MESSAGE TO THE PARTNERS
We are in the midst of many opportunities in the Asian region. The Asian Institute of Management wishes to inspire and support a uniquely Asian approach to business and societal management that reflects the social and financial impact of its decisions and actions. Moreover, AIM develops managers, entrepreneurs, and leaders who deliver meaningful and sustainable growth to Asian businesses and societies.
We are grateful for your interest in our graduating students. Our graduates have solid business fundamentals and critical decision-making know-how, enabling them to make strategic and important managerial decisions with confidence. In addition, they have built connections across the Institute's international corporate and public sector partners as well as nurtured relationships within our distinguished alumni network. Our graduates are not only skilled and well-connected but highly accountable and socially responsible professionals.  
We look forward to our continued and strengthened partnership.