Part of every MBA or Executive MBA student's program fees cover eligibility to participate in various international program offerings at leading universities around the world through AIM's International Programs.
These International Programs allow students to take part in activities that develop their capabilities through immersive learning and international exposure. By participating in any of the International Programs, the students are engaged in a multicultural environment that further heightens their collaborative learning experience and at the same time build connections through a diverse network.
INTERNATIONAL STUDENT EXCHANGE PROGRAM (ISEP)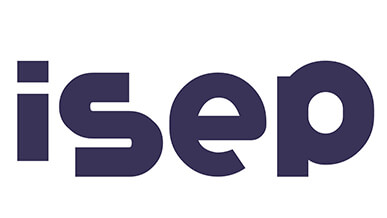 The International Student Exchange Program (ISEP) is a partnership between AIM and educational institutions in Asia, Australia, the Americas, and Europe. Under ISEP, qualified AIM WSGSB students are given the opportunity to spend a semester abroad or participate in short programs and experience the learning and research environments of our partner institutions. Likewise, overseas students from prestigious partner institutions take courses in AIM and share their ideas, insights, and diverse experiences with the AIM community.
Qualification for Inbound Students
Students must be in their senior year of the school's MBA program.
Students must have TWO YEARS of relevant work experience.
Students must be proficient in English. Students who are not native speakers of English must have an English language proficiency score between 80-120 (TOEFL).
Qualification for Outbound Students
Must be in the TOP 30% of the batch
Must have NO failing grades
Must not have any disciplinary case
For more details, read the ISEP Inbound/ Outbound Student Factsheet
PARTNER INSTITUTIONS
Asia and Australia
GLOBAL NETWORK FOR ADVANCED MANAGEMENT

Multiply connections, build global capabilities, exceed boundaries.
A platform for innovation in business education, GNAM provides qualified MBA and Executive MBA students an option to participate in short-term exchange programs to pursue intensive study in 32 leading business schools around the world from diverse regions, countries, cultures, and economies.
GNAM Member Schools
Europe, Middle East, and Africa
Global Network Weeks (GNW)
The Global Network Weeks are weeklong intensive courses that allow AIM MBA and Executive MBA students to pursue intensive study at another network school, in a focused course that is unique to that specific region and the GNAM-member school. The GNW includes classroom sessions, tour of local businesses and cultural immersions. Participating students are expected to cover costs for travel, accommodation, and meals outside of the program.
*The Global Network Weeks are currently offered online.

Global Network Courses (GNC) or Small Network Online Courses (SNOC)
AIM MBA, Executive MBA, and Cybersecurity students may also participate in the Global Network Courses (GNCs) of Small Network Online Courses (SNOCs) offered by GNAM. These courses are for-credit courses offered virtually by a member school. The courses connect students from multiple member schools online for lectures and discussions, and collaborative team projects, developing teamwork skills and cross-cultural perspectives.
Global Virtual Teams (GVT)
Become part of the Yale School of Management course, Global Virtual Teams (GVT).
The GVT aims to engage students from GNAM network schools through live interactive learning activities. Qualified MBA and Executive MBA students will get the chance to take part in a "global virtual team" and work with other GNAM students on projects that involve group analysis and decision-making to develop the appreciation for team building across cultures and time zones.
DUAL DEGREE PROGRAMS
The Dual Degree Program provides AIM students with the opportunity to pursue two degrees to complement their degree program studies. This gives students a competitive edge and acceleration in their careers as they are further exposed to rich and valuable academic experiences in the AIM international partner schools.
High-performing students can apply for a second degree after completing the required degree program requirements. The AIM Washington SyCip Graduate School of Business is in partnership with the Arizona State University's Thunderbird School of Global Management and Yale School of Management, harnessing each institution's offerings for advancing skills and management development of students.

MASTER OF GLOBAL MANAGEMENT(MGM) PROGRAM
10-month track (recommended)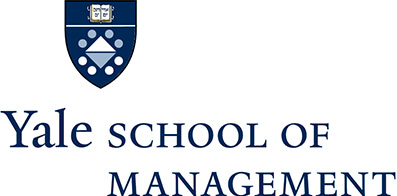 MASTER OF ADVANCE MANAGEMENT (MAM) PROGRAM
10-month track 
BUSINESS COMPETITIONS
Participation in international Business Competitions is an extracurricular activity that gives students the opportunity to compete with other business school students both locally and abroad.
Read more about the past competitions below:
GLOBAL STUDY TOURS
The Global Study Tour supports and enhances the case room curriculum through exposure to various environments in an international setting. Students have the opportunity to experience the different facets of businesses and management systems in different countries. All courses across the GSTs follow a specific academic agenda and aim to achieve learning objectives aligned with the thematic focus of each course location.
Destinations include Canada, Dubai, Republic of Korea, Taiwan and Japan.