EMBA AT AIM
The Executive Master in Business Administration (EMBA) Program seeks to develop in students a general management perspective that is Asian, entrepreneurial, social, and developmental in outlook. Facilitated by seasoned and practitioner-oriented faculty, our EMBA seeks to refine the student's analytical, decision-making, implementation, and leadership skills, both at the strategic and operational management levels.
Our EMBA is designed to enhance and extend the student's knowledge of general management concepts by connecting these with deep-dive discussions of real-life business cases that relate to the student's own professional experience. EMBA students go through a rigorous curriculum focused on the following tracks: managing corporate direction and growth, managerial skills development, functional area development, and leadership development. The curriculum also gives students the option to choose electives.
Program coursework spans 18 months followed by a three-month independent study period devoted to work on capstone projects. Classes are held every Friday night from 6:00 PM to 9:30 PM and Saturday from 9:00 AM to 4:00 PM. Applicants may opt to take the classes on campus or online via zoom with mandatory on-campus classes on five (5) weekends. However, top priority for zoom classes will be given to applicants with the greatest need based on geographic location.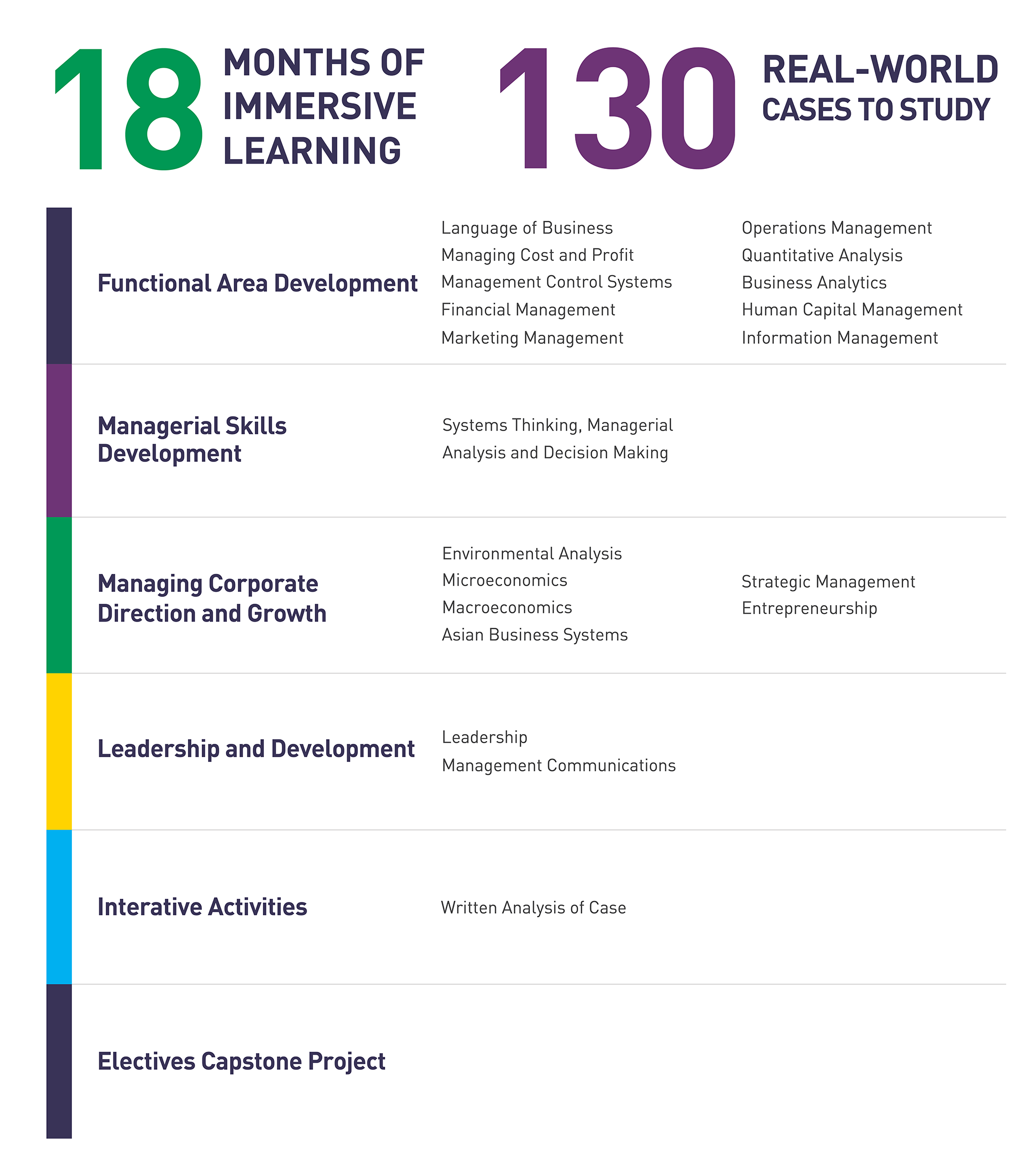 Each course is designed to take advantage of EMBA students' collective expertise, with cohorts who come from diverse professional and technical backgrounds and have an average work experience of 10-12 years.
EMBA AT A GLANCE
Our student body is comprised of a diverse group of executives from all over Asia, and their cultural perspectives and career experiences enrich class discussions and peer learning.
Our EMBA graduates are sharp, forward-thinking executives who are equipped with the competencies required to take on bigger, career-advancing work challenges.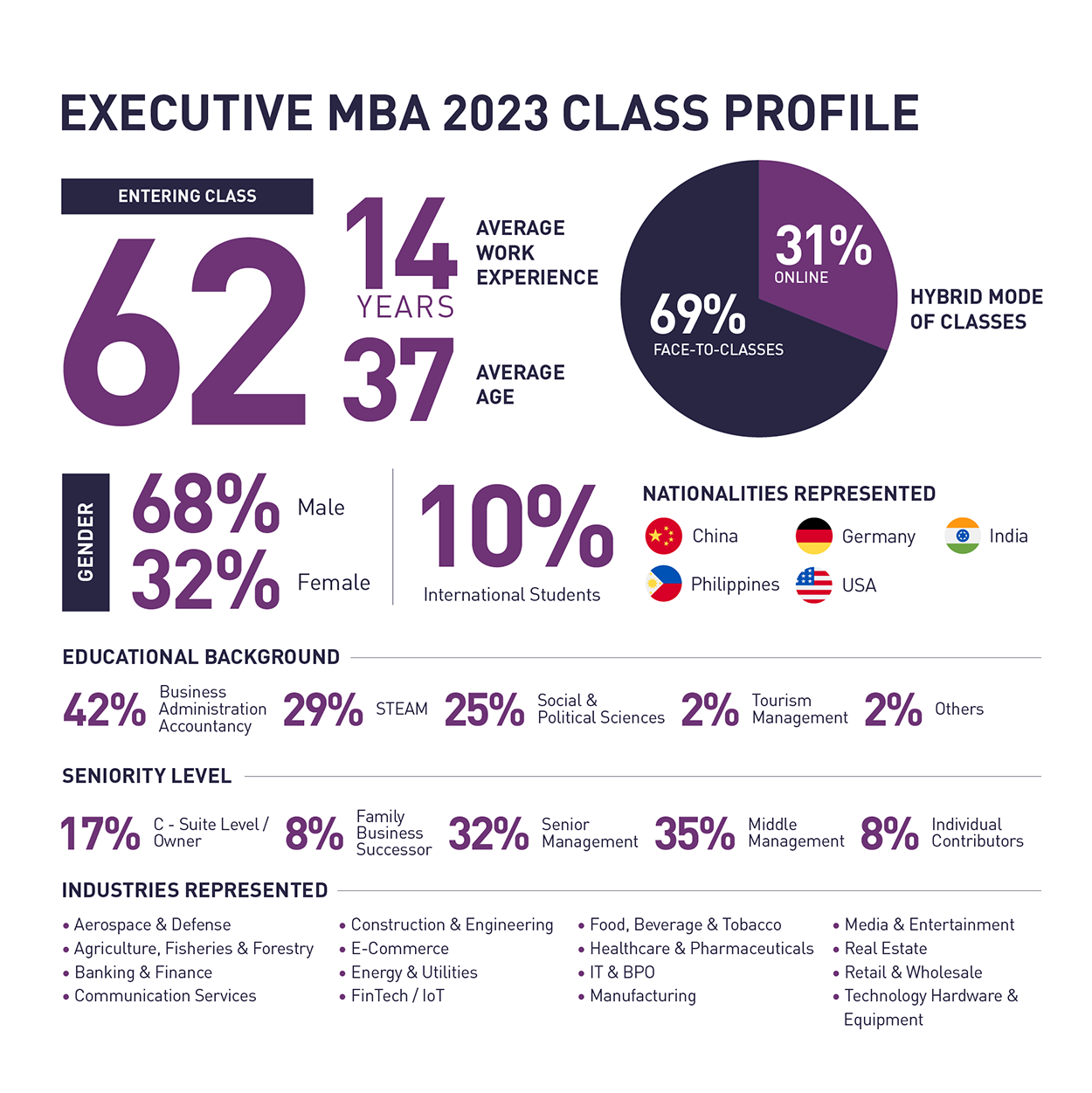 10 Feb 2023
For Foreign Applicants
15 Mar 2023
For Filipino Applicants