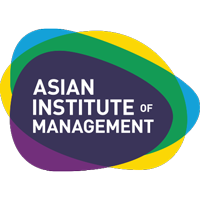 The Career Services Office (CSO) is dedicated to supporting the career needs of AIM students and alumni in the local, national, and global arenas. CSO has the resources to help its students and graduates reach their professional goals – from resume building, interviewing tips to career coaching, networking, and more.
Corporate partnerships are a critical part of AIM's success. Whether your company is looking for AIM graduates or actively shaping your business leaders, the Career Services Office serves as your gateway to engage with AIM:
AIM graduates to address your organization's human resource and talent acquisition requirements
AIM students for project internships and managerial immersions
AIM subject matter experts to help develop your company's talents
Our mutually beneficial partnership will also allow us to stage together hosting your meetings with students on-campus, company visit or networking sessions.

ON-CAMPUS RECRUITMENT
Once a year, various organizations visit AIM to interact with students in formal presentations and networking.  Through the Career Services Office, they conduct company presentations from industry or functional deep dive, management trainee programs to alumni careers.  CSO welcomes around 20 distinguished companies on campus each year and organizes more than 50 interviews in its dedicated interview room(s) at campus, onsite company premises, or virtual platforms for employers based outside of Manila or overseas.
For S.Y. 2021-2022, four companies have successfully conducted On-Campus Recruitment (OCR) activities for students between October and April 2022. These companies namely, CITI Philippines, Deloitte India, InfoSys APAC, and SolarTech Philippines.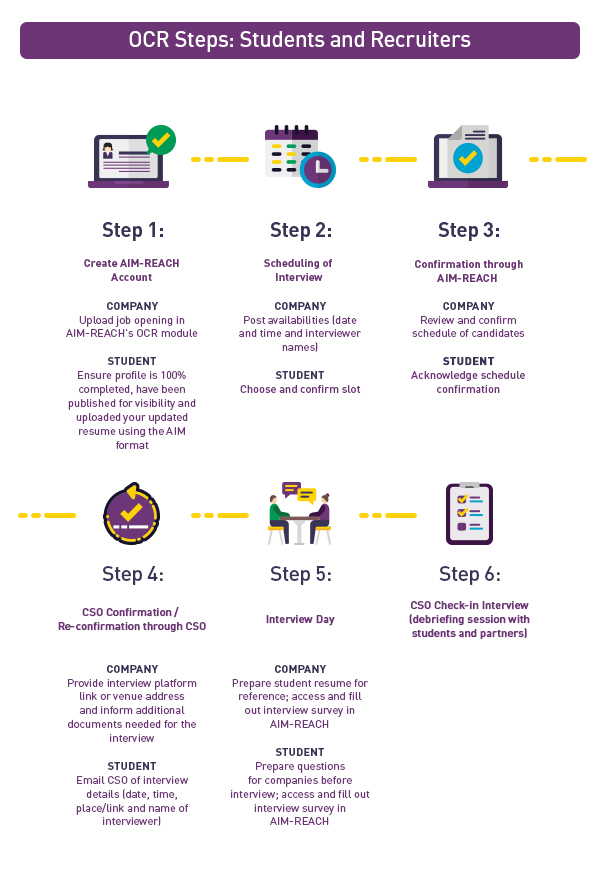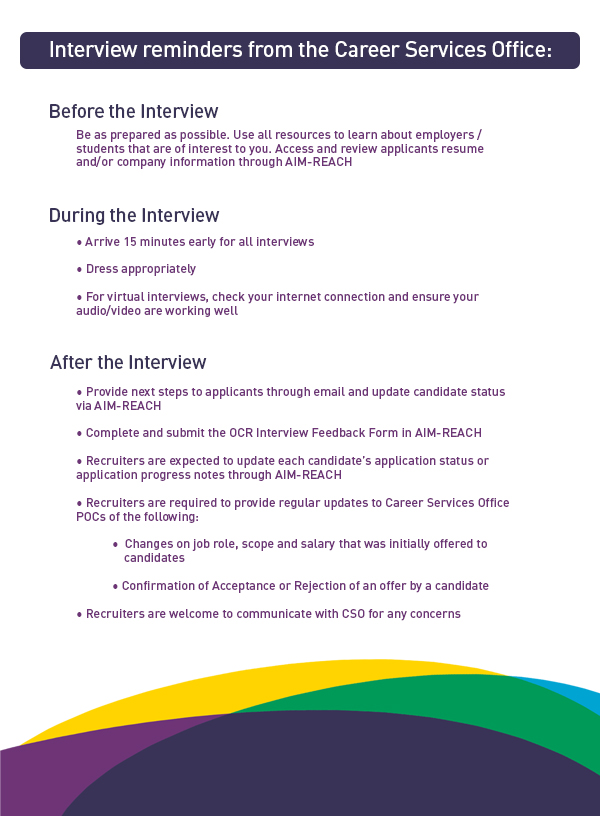 Reserve your slot now!
Should you have any concerns or clarifications, you may contact us at careerservices@aim.edu

EMPLOYER SURVEY 2023
Asian Institute of Management is keen to understand today's job market needs. Our mission is to sustain the growth of Asian businesses and societies by developing professional, entrepreneurial, and socially-responsible leaders and managers. The global pandemic has left an indelible mark on our people and our talent strategies. AIM through Career Services Office (CSO) is in the process of collecting information on the new talent trends and priorities across industries to help organizations recover, thrive continuously and ultimately transform sustainably.
If you have hired or intend to hire talents from AIM, please answer this quick survey.
To view the 2023 Employer Survey Outcomes, click this LINK
WHY RECRUIT FROM AIM?
A LEGACY OF PROVEN LEADERSHIP
For over 50 years, AIM has continuously produced outstanding leaders who have played important roles in companies and governments around the world. By continuously adapting and evolving its management
programs to higher levels of excellence, AIM has educated and shaped men and women to do more than respond to rapid global changes: they are trained to break new ground and create the foundations for a strong, dynamic future.
AIM uses the case method as the primary mode of learning in all its programs. In collaboration with a seasoned professor, students analyze real life solutions in class discussions, and learn important concepts and skills. Students are drilled in evaluating around 300 cases during their course of study to sharpen their managerial skills.
The case method is complemented by lectures, immersion programs, walkabouts, field market research, online learning, improvisation acting, games and simulations.
The Management Research Report (MRR) is a major, original work that has always been the capstone of the AIM learning experience, the final output of which is a document that must be presented and defended before a panel. The work is undertaken from a senior level managerial perspective. It is supported by field data obtained through company research, personal interviews, and direct observation.
HOW TO RECRUIT FROM AIM
For many years, the Asian Institute of Management (AIM) in the Philippines has been preparing students for careers that address today's complex issues.
The Career Services Office (CSO) strives to bridge the gap between their academic experience and the world of work through internships and jobs that require them to use strong analytical skills to solve problems facing decision-makers in public, private and non-profit sectors. As an employer or corporate partner, you can engage with us through the following activities:
Talent Recruitment
On-campus/off-campus recruiting gives our partners the opportunity to conduct interviews. CSO can help build unique and creative hiring or brand-building strategies to source AIM talent.
Internship and Action Consulting Projects
Students can take up internships or consulting projects while in the program. The results and recommendations from these projects present practical solutions to real-world business challenges and opportunities.
Resumé Book and Job Portal
Our annual resumé compilation provides you with an exclusive access to AIM students actively seeking for job and internship opportunities. We also have a job portal which allows industry partners to post job requirements and receive applications.
Employer Branding
Showcase your company featuring your leaders and managers through company presentations. We also provide free targeted job postings for your organization and advertise your events to AIM students and alumni through our newsletters and other online communications.
Career Fairs and Networking Events
Cultivate professional relationships with our students through our regularly hosted events. Primarily designed to link our students and potential employers for job and internship opportunities.
Career Management and Industry Learning Sessions
Become our resource speakers as our students gain new understanding and appreciation of the nature of your work, passion, and expertise. The sessions may include topics such as corporate sustainability, investment banking, time management and personal branding.
Mentoring Program
Be one of the select alumni and seasoned professionals who guide tomorrow's leaders. Our mentoring program provides AIM students with the opportunity to interact and network with the industry leaders and change-makers they hope to emulate in the future.
A - D
2Go Group, Inc.
917 Ventures
AB Capital and Investment Corporation
ABN AMRO Bank Co., Ltd.
Aboitiz Data Innovation Pte Ltd
Aboitiz Equity Ventures
Aboitiz Power Corporation
AboitizInfra
Abojeb
ABS-CBN Corporation
AC Industrial Technology Holdings, Inc.
AC Motors
Accent Health Care Services Inc.
Accenture Philippines
ACI, Inc.
aCommerce Philippines
Action Against Hunger Philippines
Ada Manufacturing Corporation (ADAMCO)
Adec Innovations
AIA Philippines
Airbnb
Alaska Milk Corporation
Alibaba Cloud
Alstra
Amanah Islamic Bank
AMDOCS
American Chamber of Commerce of the Philippines
Anderson Group
Annex Digital Inc
Anugyan
ANZ Global Services and Operations (Manila), Inc.
APAC BIOSKILLS
APAC Cornerstone Ltd
APD Philippines
ARK – Advancement for Rural Kids
Araneta Center Inc.
Armed Forces & Police Savings & Loan Association, Inc.
Armed Forces of the Philippines, Philippine Air Force and Department of National Defense
Ascent
Asia Link Finance Corporation
Asia Select
Asia School of Business (MIT Sloan)
Asia Summit Corporation
Asian Development Bank
Asian Tigers Mobility Inc
ASPEN Philippines Inc.
Astellas Pharma Philippines, Inc.
Asticom Technology Inc.
Arches
Auctus Advisors
Augentius (UK) Ltd
Australia Trade and Investment Commission
Australian Volunteers Program
Avendus Advisors Pvt Ltd
Awign Enterprises Pvt. Ltd
AXA Philippines
Ayala Corporation
Ayala Land Inc.
B. Braun Medical Supplies, Inc.
Bangko Sentral ng Pilipinas
Bangladesh Rural Advancement Committee (BRAC)
Bank of Commerce
Bank of Makati (A Rural Bank) Inc.
Bank of the Philippine Islands
Bayer Business Services Philippines, Inc.
Becton Dickinson Phils., Inc
Bellen Management Consulting, O.P.C.
Benchmark Consulting
Bernabe Construction & Industrial Corp. (of Asia)
B-eye Solutions
Bloomberg
BNP Paribas
Boldr
Bossjobs
Boston Consulting Group
Bounty Agro Ventures, Inc
BPI Asset and Trust Management Corporation
BRAC
Brown Company Inc
Bukas.ph
Business Network International
Caliper Human Strategies Singapore Pte Ltd
Capman Consulting
Career Center
Carmen's Best
Cartica Capital
Cathay Drug Co., Inc.
Cathay Pacific Airways
Centrum Broking Private Limited
Chevron Holdings
China Mobile International Limited
CHIQUI RODRIGUEZ INC.
CIMB Islamic
Circa Logica Group
Circular Cities Asia
Citibank NA Philippines
City Savings
CloudEats
CMC Business Solutions, Inc.
Cobena Group
Coca-Cola Beverages Philippines, Inc.
Code Ninja IT Solutions Inc.
CoinTribe Technologies
Collabera
Concepcion-Carrier Air Conditioning Company
Converge ICT Soulutions Inc
Cooperative Insurance System of the Philippines
Cordlife Medical Philippines, Inc.
Core Hospitality Advisors, LLP
Cornerstone International Group
Corteva Agriscience
Country Funders Finance Corporation
Coursera
Crown Agents India
Crown World Mobility
Dack LLC
Daiwa Capital Market
DataSparks
Datem
DBS Bank Limited
DeGa International Pharma Corp
Del Monte Philippines Inc.
Deloitte (Navarro Amper & Co.)
Department of Agriculture
Department of Environment and Natural Resources
Department of Labor and Employment
Deutsche Bank
Devex PH
DHL Philippines
DITO Telecommunity
Drink Sustainability Communications
DTN Philippines
DTSI Group
E - H
EastWest Banking Corporation
Eat Fresh Deli Corporation
Eatigo
Eban International Limited
ECCL Singapore Pte. Ltd. – ROHQ
ECCP
Edukasyon.ph
EEI Corporation
Eli Lilly
EMAPTA
Embiggen Consulting
Emerson Electric
Emma – The Sleep Company
Emperador Distillers Inc.
Enam Securities Pvt Ltd
Endeavor
Energy Development Corporation
Energy Regulatory Commission
Enerxia Consulting
EQUILIFE Medical Equipment Supplies & Services Inc
EQUITRAX CORPORATE VENTURES PRIVATE LIMITED
Eurobrokers International, Inc.
European Chamber of Commerce Philippines
Evalueserve Business Consulting (Shanghai) Co., Ltd.
eZConsult / Interpharma Solutions Philippines, Inc.
f(dev) Digital Innovations and Ventures, Inc.
F.R. Sevilla Industrial & Devt. Corp.
FactSet Philippines, Inc.
Fiberhome International Technologies Phils., Inc.
Filinvest Alabang, Incorporated
Finden Technologies, Inc.
First Abacus Financial Holdings Corporation
First Circle Growth Finance Corp
First Gen Corporation
First Guarantee Life Assurance Company, Inc.
First Philippine Electric Corporation (Philec) Inc. – a Lopez Group
First Philippine Holdings
First Philippine Industrial Park
Fitch Ratings Singapore Pte Ltd
Fluence
Food Panda
Fortem Cement Corporation
Fortis
Fortune General Insurance Corporation
Fresenius Medical Care Philippines, Inc.
FTI Consulting
Future Now Ventures
Futureproof PH
FWD Life
GCash
Generali Life Assurance Philippines, Inc.
GenerationHope
Genesis1
Genting-Star Tourism Academy
Gentrade International Phils., Inc.
Getz Pharma
Givaudan
GIZ Philippines
GlaxoSmithKline
Global Fin-tech Singapore
GLOBAL MEDIA POST LIMITED
Global Visa Support
Globe Fintech Innovations, Inc. (Mynt)
Globe Telecom
GMI
goFLUENT
Gorriceta Africa Cauton & Saavedra Law
GoTyme
Grabjobs
Grameen Foundation
Great Pacific Life Assurance Corporation
Greenfield
Greenpeace Southeast Asia
GSK Philippines
GT Capital HR
Guerilla Ads
Habitat for Humanity International
HDFC Bank
Health Futures Foundations Inc
Healthy Options
Heineken
Henkel
Himlayang Pilipino Plans, Inc.
Hinduja Global Solutions
Höegh Autoliners
Home Credit Philippines
Home Development Mutual Fund
Generation Hope
House of Investments. Inc.
Huawei
Huris
Hyphen Group (Money Max)
I - L
IBM India Private Limited
ICCP Group
ICICI Bank Limited
ICICI Prudential Life Insurance Company Limited
ICON Executive Search Asia
Ideal Vision
IdeasXMachina Advertising Inc
IFMR Rural Finance
Independent Consultant
Infosys
ING Bank, N.V.
InnoGen Pharmaceuticals Inc.
Institute of Governance and Law Reform
Institutional Shareholders Services Philippines, Inc.
Insurance Company of North America
Integreon
Intellectual Property Ventures Group
Intellicare
International Care Ministries
International Finance Corporation
International Labor Organization
International Movement of Development Managers
Investree Philippines, Inc
IP Ventures
IT and Business Process Association of the Philippines
Italian Chamber of Commerce in the Philippines Inc.
JANSSEN
Jebsen & Jessen Ingredients (P) Inc/JJ-LAPP (P) Inc
JG Digital Equity Ventures, Inc.
JG Summit Holdings
JG Summit Petrochemical Corporation
Job Market BD
John Clements Consultants, Inc.
Johnson & Johnson
Jurong Port Pte Ltd
Kalaw-Ledesma Group
Kalibrr
kalinisan chemicals
Kayamo Group
Kittleson and Carpo Consulting
Korean Chamber of Commerce
KPMG
KPMG India
KPMG Manabat Sanagustine & Co.
Kumu PH
Kyndryl Philippines
La Vie Institute
Lazada Philippines
League of Corporate Foundations
Liberty Mutual
Life Project for Youth Foundation
Linde Philippines, Inc.
LinkedIn
LiT Strategy Consultants
London Economics International
Loyola Plans Consolidated, Inc.
M - P
Maersk
Malayan Insurance Company, Inc.
Mama Sita's
Manila Bankers Life Insurance Corporation
Manila Recruitment
Manila Water Philippine Ventures and Asia Pacific
Manufacturers Life Insurance Company (Phils.) Inc.
Mapfre Insular Insurance Corporation
Marsh Philippines, Inc.
Marsman Drysdale Group
Mary kay Cosmetics
Mavan Group Inc.
Maxicare
Maya
Maynilad Water Services Inc
Meralco
Mercer Philippines
Mercury Drug Corporation
Metalink
MetisEtrade Inc.
METPower
Metro Drug, Inc.
MetroMart Technologies Inc.
Metro Pacific Hospital Holdings, Inc.
Metropolitan Bank & Trust Company (Metrobank)
MFC Global Investment Management
Microsoft
MillerKnolls
Mondelez International Inc.
Mondelez Philippines
MoneyMax
Moore Media Agency LLC
Morgan Stanley Anvantage Services Pvt. Ltd.
Motolite
Mount Grace Hospitals, Inc.
MRC Allied, Inc.
MSCI
Mynimo
National Economic and Development Authority
Natrapharm, Inc.
Navarro Amper & Co. (Deloitte)
Nerubia
Nestle Philippines
Netbank
NielsenIQ
Ninja Van
Nissan Philippines Inc.
Nityo Infotech
NJYN, Inc.
Novartis Healthcare Philippines, Inc.
OCBC Bank
OEP Philippines, Inc.
Olam Food Ingredients
One A-TEAMS Consultants Pte. Ltd. (Singapore)
One Outsource Direct Corporation
Operam
Optimus Executive Search Firm
Optum Global Solutions Philippines, Inc.
Orix Metro Leasing and Finance Corp.
Overture Financial Services
P J Enterprise
Pagasa Philippines Lending Company, Inc.
Pasudeco
PayPal
Peace and Collaborative Development Network (PCDN)
PepsiCo
Peregrine Development International Inc
Perfettii Van Melle
PETNET, Inc.
Pfizer, Inc.
Phil. Commercial Capital Inc.
Philip Morris Fortune Tobacco Corporation (PMFTC)
Philippines Airasia, Inc.
Philips Lighting (Signify)
Phoenix Fuels
Pinnacle
Pioneer Consulting Asia Pacific
PLDT
PLECO
Plentina Lending Inc.
Pointwest Technologies
PRIXM IdeasxMachina Group of Hakuhodo
Prudentialife Plan, Inc.
PSB Technology Services, Inc.
PSG Global Solutions
PT PAKERIN
Public Safety Savings and Loan Association, Inc. (PSSLAI)
Punongbayan & Araullo
Q - T
Q2 HR Solutions, Inc.
QBE Insurance Group
QuadX
Quintegral
Ramco
Rappler
Raven & Doves, Inc.
RealMe Philippines
Reckitt Benckiser Phils. (RB)
RedDoorz Philippines
Regent Money
Reliance Retail
RENERGii Asia
Republic Cement
Resources Global Professionals (RGP)
Retailgate
Revolution PreCrafted Properties
RFM Corporation
RGF Executive Research
RGP Hong Kong Philippine Branch
Richard Chandler Corporation
Rizing
ROC.PH
Robert Walters
Royal Bank of Scotland (RBS)
S Division Holdings
Sagisag
Sahamanthran Pvt. Ltd.
Salarium
San Miguel Food and Beverage, Inc.
San Miguel Purefoods Company, Inc.
Sandoz
Sanofi-Aventis Philippines, Inc.
Save the Children
Schneider Electric
Scrubbed.net
Securities and Exchange Board of India
Security Bank Corporation
Shell Business Operations
Shopee Philippines
Shoppertainment
Shopping Center Management Corporation
SIIX
Signium International Pte Ltd
Sitel Group
SM Mart, Inc.
SM Prime Holdings
SM Retail Inc.
SMALL WORLD inc.
SMEC Asia Pacific ROHQ
Smile Technology Pte Ltd
Social Welfare Organization for Rural Development
Sodexo Benefits and Rewards Services Phils, Inc
Solar Tech
South Star Drug, Inc.
Splash Wipro
Sprout Solutions
St. Luke's Academic Medical
St. Peter Life Plan, Inc.
Staff Domain
Standard Chartered Bank
Sterling Bank of Asia
STORM Learning, Inc.
Strategic Year Holdings Limited
SUITD
Sumifru (Philippines) Corporation
Sumitomo Mitsui Banking Corporation
Sun Life Philippines
Surjer Hashi Network (USAID funded Healthcare Social Enterprise)
Sutherland Global
Sutherland Philippines
SyCip Gorres Velayo & Co.
Synergy88 Digital
Systemic Consulting Services
Taishan Insurance Brokers Phils., Inc.
Task Us
Tata Consultancy Services
Teach for the Philippines
Texas Instruments
Thakral One
The Bank of Tokyo-Mitsubishi UFJ, Ltd. – Manila
The Hongkong and Shanghai Banking Corporation Limited
The Hong Kong Polytechnic University
The Insular Life Assurance Company, LTD.
The Manila Times
The Mercantile Insurance Co., Inc.
The Resilient.PH
The Thompson (Phils.) Corporation
The Young Sustainable Network
Thinking Machines
Tokyo Consulting Firm
Transnational Diversified Group, Inc.
TrendSpotting Ventures
Trillion-Bits Inc.
TSPI Development Corporation
U - Z
UBIX Corporation
UniCapital
Unilever Philippines
UnionBank of the Philippines, Inc.
UnionDigital Bank
United Nations Development Programme
United Nations Entity for Gender Equality and the Empowerment of Women (UN Women)
United Nations Office for the Coordination of Humanitarian Affairs (UN OCHA)
University of Asia and the Pacific
UNObank Inc
USG Boral Philippines (Boral Plasterboards Phils. Inc.)
Vault
Vestas Shared Services Philippines Inc.
Victorias Milling Company, Inc.
Villaraza & Angangco
Virtual Internships
VISA International
Vivant Energy
Viventis Search Asia
VGAIN WORLDWIDE PRIVATE LIMITED
Vriens and Partners
VSO International
Ward Howell
Wego .com
Wells Fargo Enterprise Global Services, LLC
White Oak Capital Partners Pte. Ltd.
Wipro Splash
Wonese
Workbank.Com
World Food Programme
World Vision International
Wyeth Philippines, Inc.
Yara Fertilizer Philippines
Zagana Inc
ZGI
ZMG Ward Howell
ZoomCar
Zuellig Pharma Asia Pacific Ltd. Phils. ROHQ
Zuellig Pharma Corporation – Philippines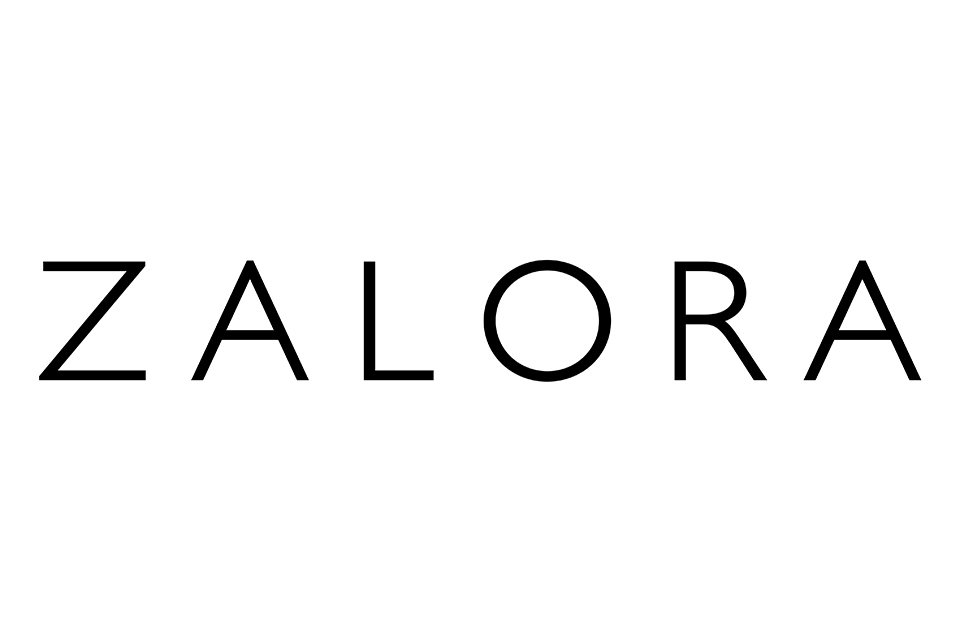 "We have partnered with AIM since 2016 and have attended several engagement activities hosted in their campus. We were impressed with the pr...