As one of 32 member schools of the Global Network for Advanced Management (GNAM), the Asian Institute of Management (AIM) through its Washington SyCip Graduate School of Business (WSGSB) participates in several collaborative programs that allow its students to access resources from and build relationships with other member business schools across the world.   One such program is the Global Network Week (GNW) which gives students the opportunity to take an intensive mini course at a network school, utilizing its programs and areas of expertise.
After two years of virtual study due to the global pandemic, the GNW was able to recently resume onsite classes due to the lifting of travel restrictions last October.
The 2022 GNW's theme is Doing Business in Asia: New Opportunities and Challenges Post-Pandemic. This second GNW hosted by WSGSB was held from October 17 to 21, 2022 with students from the Indian Institute of Management Bangalore in India, UBC Sauder School of Business in Canada, UNSW Business School in Australia, and the Yale School of Management in the U.S.A. attending the 5-day program at the AIM campus. Part of the itinerary was a visit to the Department of Trade and Industry to learn about the services the government agency provides to Micro, Small, and Medium Enterprises (MSME), and a tour of some MSMEs to hear of the challenges they overcame and opportunities they addressed before and during the pandemic.
The classes taken during this edition of the GNW consisted of the following:
Session Topic
Speakers/Facilitator
Philippine Sustainable Finance Roadmap
Prof. Felipe O. Calderon, CPA, CMA, PhD
Doing Business through the Pandemic: Revisiting our Models for Resilience
Prof. Eula Bianca J. Villar, PhD
Blended Finance and Achieving the SDG's by 2030
Prof. Robert W. van Zwieten
Transforming Supply Chain During Pandemic
Prof. Albert Wee Kwan Tan, PhD
Doing Business with the Government in China: Challenges Opportunities
Prof. Monica Thiel, PhD
Doing Business in India
Prof. Sandeep Puri, PhD
Koreans Doing Business in Asia
Mr. Jaehoon Oh

AIM MBA 2011 Alumnus

Local Immersion
Meaningful Travels Ph

Ms. Ann Marie Cunanan

Field Visit Facilitator

Department of Trade and Industry (DTI) Go Lokal

Ms. Rosario "Chatto" Liwanag

Assistant Director, Bureau of Domestic Trade Promotion, DTI

Ms. Kate Arieta

Trade Industry Development Analyst

Go Lokal Project Officer, DTI

Kapitan Moy's Heritage House and Shoe Museum

Mr. Ponchie Santos

Head Officer, Marikina Tourism, Culture, and the Arts Office

Food Industry: Sweet Kiss Custom Cakes

Michelle Moreno

Founder and Owner

Creative Hub: Zapateria

Ms. Christine

Marketing Team

Shoe Factory: C-Point Shoes

Mr. Noel Evangelista

Founder and Owner

Capstone Project
Prof. Felipe O. Calderon, CPA, CMA, PhD

Prof. Sandeep Puri, PhD

Prof. Raul P. Rodriguez, PhD
"A brilliant week-long cultural immersion providing fascinating perspectives on doing business in Asia, coupled with great food, drinks, and lots of laughs along the way!"  Thomas Eddleston, UNSW Business School
"As an Indian student I was able to understand how other Asian countries focus and how India can go forward as well. The insights from western country students made me think about how important sustainability is."  Murugesan Naveen Kanna, Indian Institute of Management Bangalore
Program Orientation with Prof. Michelle Antero and Prof. Felipe Calderon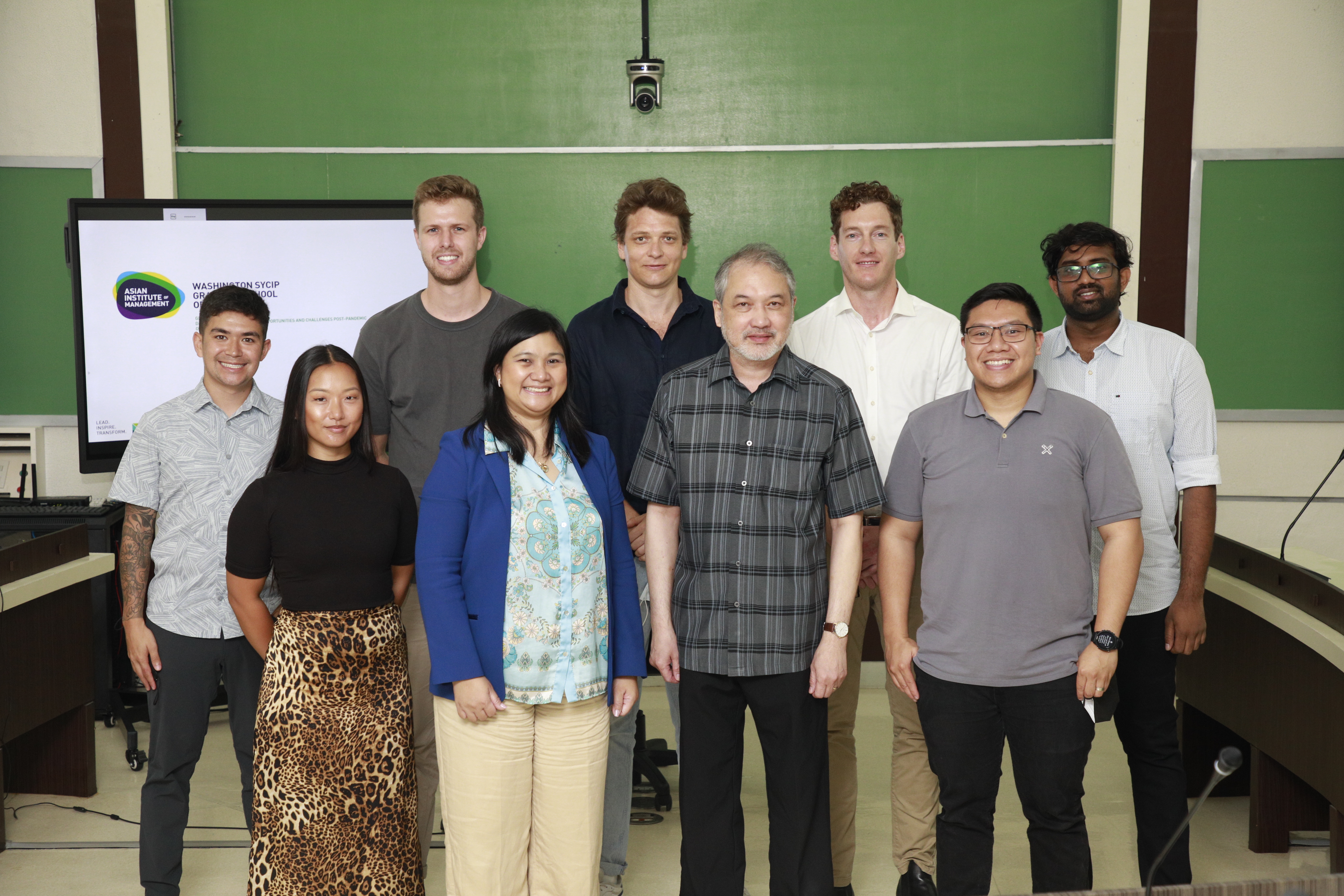 Doing Business in India class with Prof. Sandeep Puri and students from MBA 2022B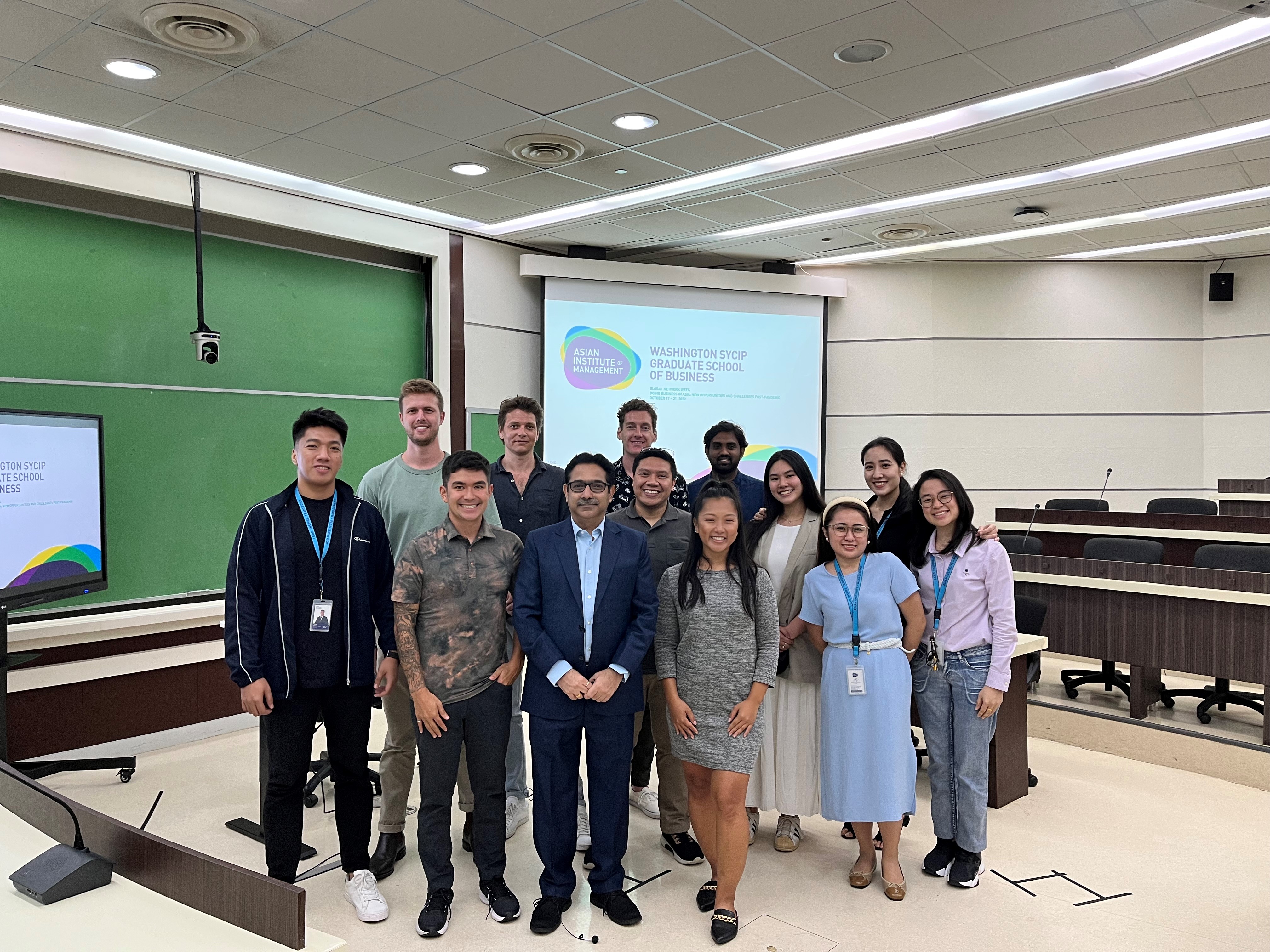 Department of Trade and Industry (DTI) Go Lokal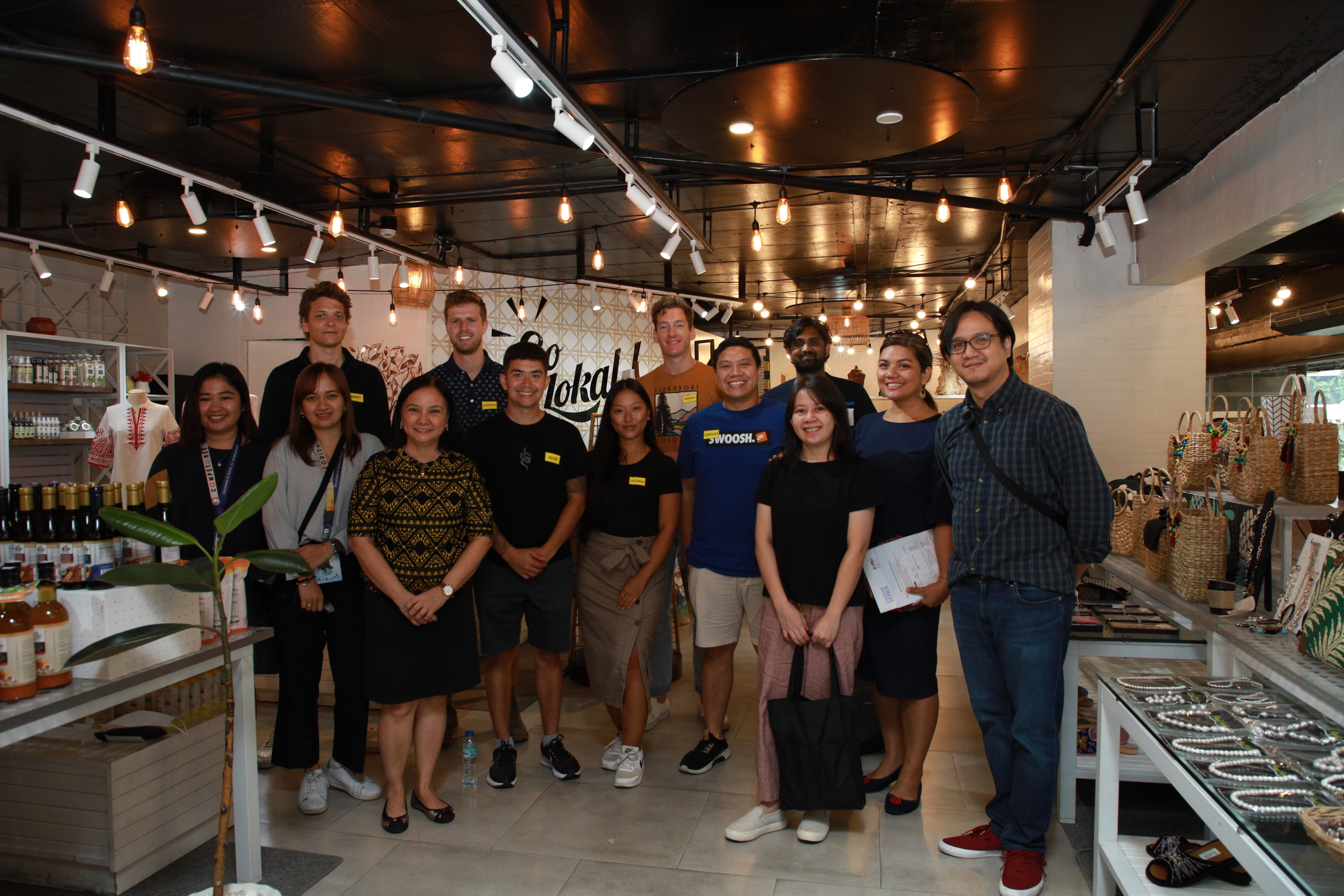 Sweet Kiss Custom Cakes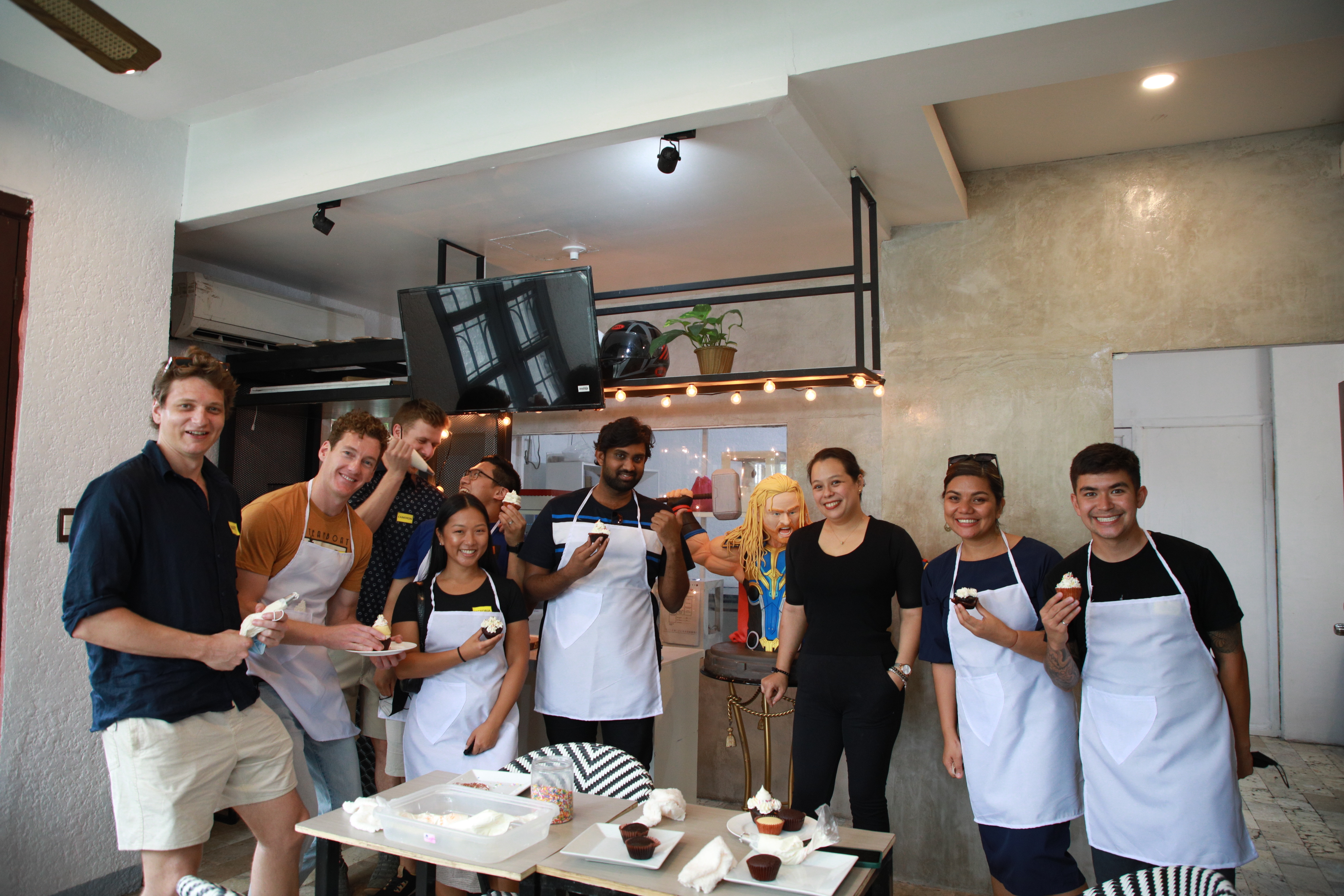 Zapateria
Global Network Week at AIM: Doing Business in Asia: New Opportunities and Challenges Post-Pandemic, Part One https://aim.edu/news/global-network-week-aim-doing-business-asia-new-opportunities-and-challenges-post-pandemic