The Asian Institute of Management (AIM) warmly welcomed students from the University of California Berkeley Haas School of Business (Berkeley Haas) and the University of New South Wales (UNSW) Business School to its annual Global Network Week. This year's program is entitled "Doing Business in Asia: New Opportunities and Challenges Post-Pandemic". As the sole member school located in the Philippines, AIM joined the week-long event organized by the Global Network for Advanced Management (GNAM) which took place from 12 to 16 June 2023. This renowned consortium is comprised of 32 prestigious business schools, each representing diverse cultures, economies, and stages of development.  
Over the course of five days, participants immersed themselves in a series of engaging activities. The program focused on exploring the dynamic business landscape in Asia after the pandemic, offering valuable insights and highlighting emerging opportunities and challenges.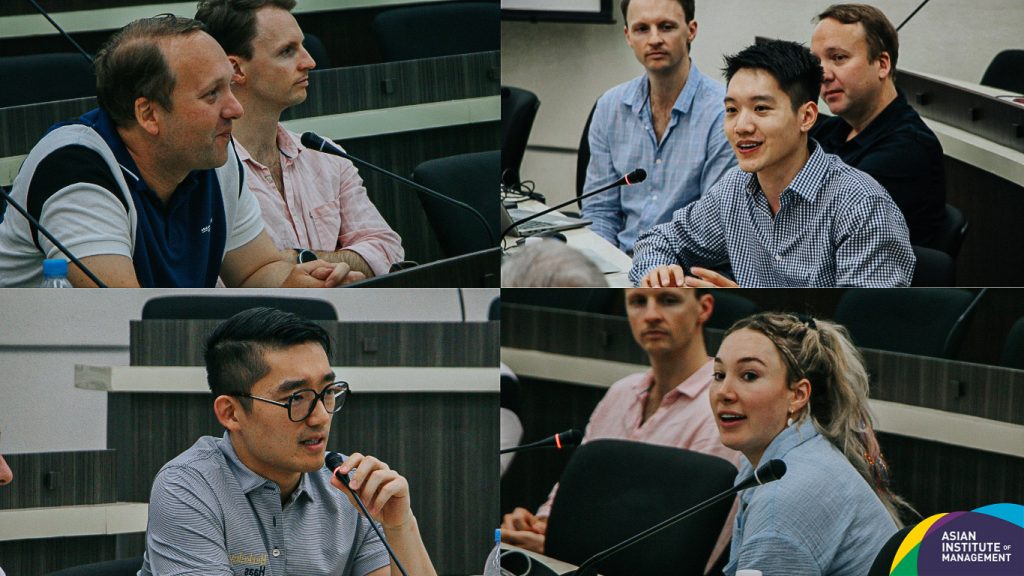 The students engaged in a range of classroom sessions during the first three days of the program. Esteemed faculty members facilitated discussions on various topics, including the Philippine Sustainable Roadmap, insights on Doing Business in India, an Asia Economic Briefing, exploration of Fintech Developments in Asia, examination of Foundations of Information Security, Business Innovations and Opportunities in the Philippines, and an in-depth look at Sustainable Tourism with Professors Felipe Calderon, CPA, CMA, PhD, Sandeep Puri, PhD, Vaughn Montes, PhD, Jose Vicente Camus, Michelle Antero, PhD, Enrique Pablo Caeg, and John Paolo Rivera, PhD.  
To provide participants with a firsthand experience of business practices in the Philippines, the program included a local immersion tour. Students had the opportunity to explore the vibrant Makati Central Business District and visit significant heritage sites in Población.
AIM Washington SyCip Graduate School of Business, along with AIM Office of Sustainable Tourism, collaborated with key partners such as the Department of Trade and Industry (DTI), Ayala Foundation, AyalaLand, and the Makati City Local Government Unit to facilitate informative sessions. These sessions shed light on the confluence between Micro, Small, and Medium-Scale Enterprises, large business conglomerates, and the government.
During the tour, the participants gained valuable insights into the local business landscape through visits to various establishments, including DTI's Go Lokal store, Pottery Sessions, Commune Coffee + Bar, AFI Iraya Mangyan kiosk, and the Filipino Zone in Greenbelt. The immersive experience provided them with a deeper understanding of sustainable livelihood projects initiated by the government and prominent businesses like Ayala Corporation, as well as how these enterprises successfully weathered the challenges posed by the Covid-19 pandemic.
Additionally, students had the opportunity to engage in a sit-in session with local business owners where they discussed adaptive measures implemented in response to the pandemic-induced new normal.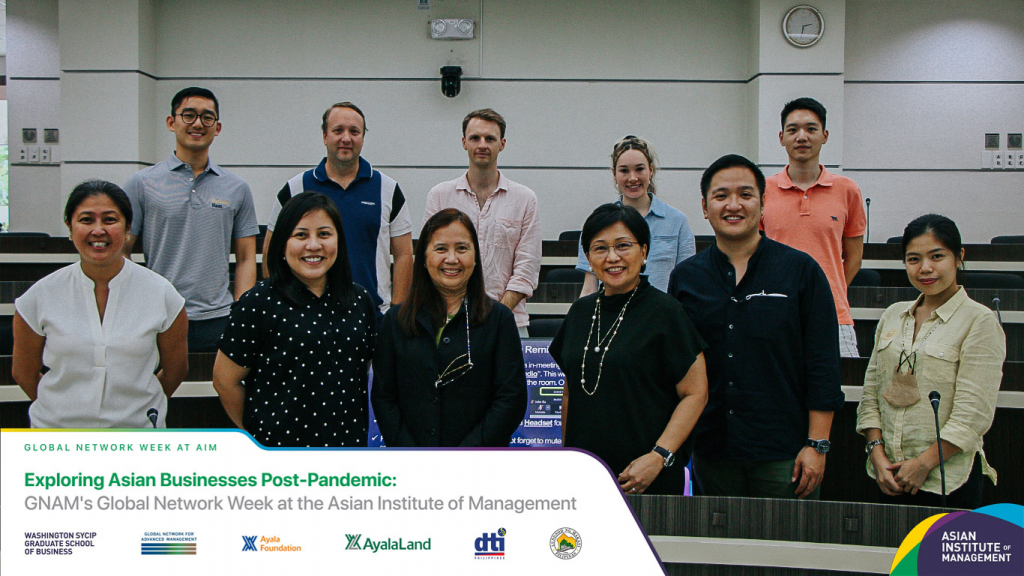 The program concluded with an impactful group capstone presentation and the distribution of certificates to all participants. For the capstone, students were tasked with comparing business practices between their home countries and the Philippines with a particular focus on perspectives such as sustainability and Fintech developments. 
Through its participation in the Global Network Week, AIM demonstrated its dedication to fostering international collaboration, knowledge exchange, and cultural understanding. By hosting Doing Business in Asia: New Opportunities and Challenges Post-Pandemic and welcoming students from Berkeley Haas and UNSW Business School, the Institute provided a platform to explore the evolving nature of business in Asia. This initiative not only highlighted the significance of seizing new opportunities and addressing challenges in the post-pandemic era but also raised awareness among future global leaders about the unique insights and experiences gained through such cross-cultural collaborations.