MAKATI, Philippines – The Asian Institute of Management's (AIM) Washington SyCip Graduate School of Business recently held a convocation for the 2025 cohort of the Master in Cybersecurity (MCS) program on 29 September 2023. 
Twenty-eight students, the majority of whom work in different fields of business and accountancy, make up the 2025 cohort. With 11 out of 28 students already earning a postgraduate degree, this cohort represents AIM's advocacy for continuing education for self-development.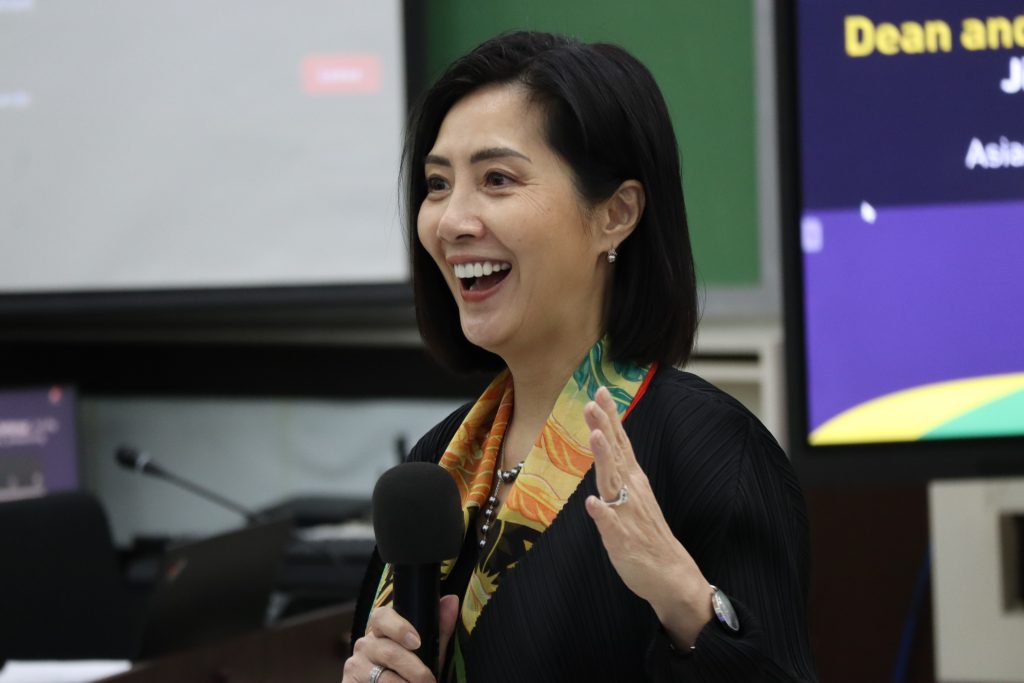 AIM President and Dean Dr. Jikyeong Kang playfully asked the cohort when they were last referred to as students. Dr. Kang emphasized that despite being professionals, the program's rigorous nature will make them truly feel like they are back in school. She stressed that they would have to work hard for their degrees but assured them of the benefits and prestige of being part of the AIM alumni network once they graduate.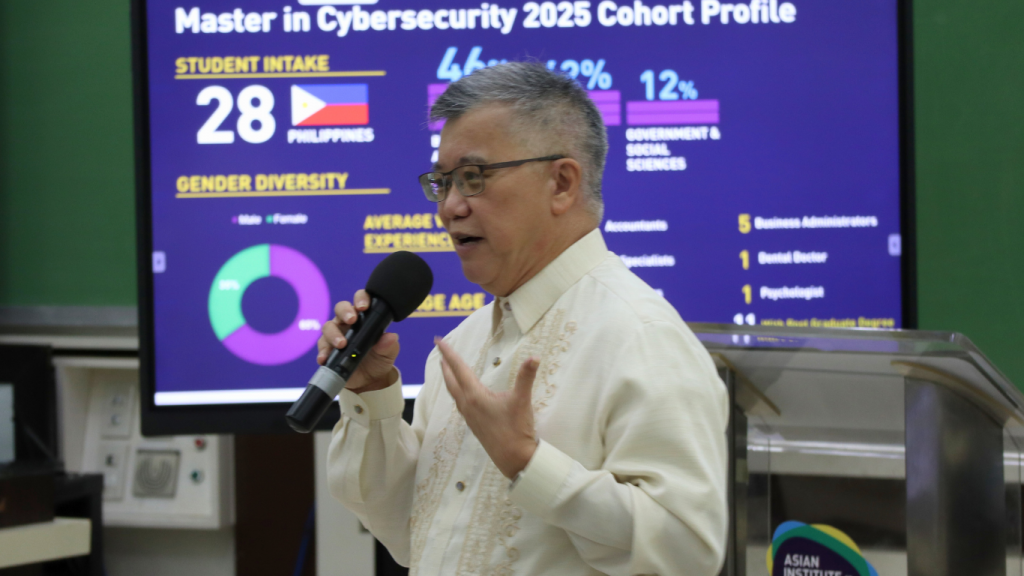 Academic Program Director Professor Philip Kwa discussed the objectives of the program, the learning goals, and what the students can accomplish once they graduate. As examples, students will be able to create and support management plans and programs for business continuity, resilience, and financial viability. Additionally, they will be equipped to effectively communicate and interact with various functional areas of the organization as well as enhance the governance, risk, control, and financial management frameworks. The program will also cover emerging technologies such as AI, which promises to be an exciting learning experience.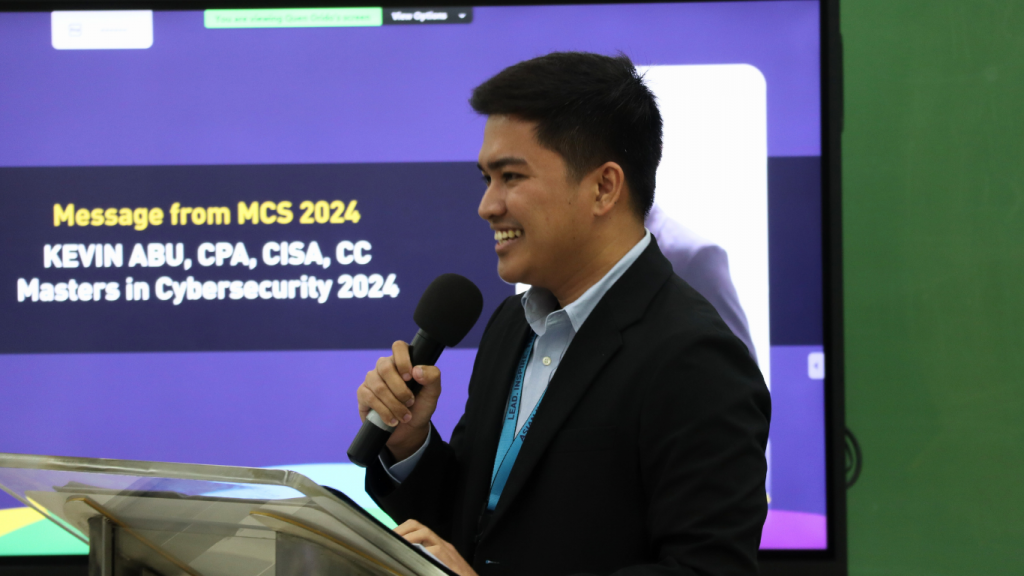 Closing the event was Kevin Abu from MCS 2024. Abu gave an inspiring spiel about his experience as a student of the program, telling the students that "you are about to embark on a path that will not only sharpen your technical skills but will broaden your horizons beyond what you may fully comprehend." He added that AIM has a way of pairing people from different backgrounds that bring out the best in everyone, and it is important to build meaningful relationships to navigate the learning journey ahead.    
The MCS program dives deep into the technical aspects of cybersecurity, coupled with business management courses.  With the ever-evolving digital landscape always in flux, businesses must safeguard their interests and increase their resilience against digital threats. MCS promises to be a sentry and nexus of digital resilience for all businesses that wish to thrive during this technological age.  
About AIM:
The Asian Institute of Management (AIM) is an Asian pioneer in management education. The Institute was founded in 1968 by a consortium of prominent business leaders, Philippine academic institutions, 
and the Harvard Business School. AIM is the first school in Southeast Asia to receive accreditation from the US-based Association to Advance Collegiate Schools of Business (AACSB), globally recognized 
as having the world's highest standards. Throughout its history, the Institute has sought to empower students to thrive in challenging, rapidly shifting environments. It achieves this by encouraging a more 
considerate, effective, and sustainable approach to business and society.