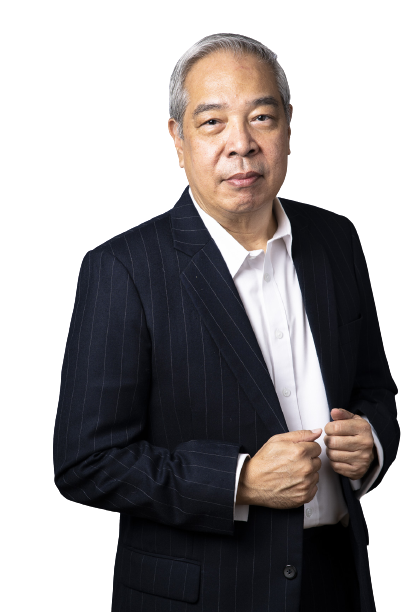 JOSE VICENTE CAMUS
Prof. Joey is a clinical professor at the Asian Institute of Management. He has over 25 years of experience with various banking and financial institutions, conglomerates, and SMEs, and his areas of expertise include Corporate Finance, Mergers and Acquisitions, Project Finance, Corporate, Retail and Consumer Banking, and Financial Product Development.
Prof. Joey graduated with a bachelor's degree in Interdisciplinary Studies from the Ateneo de Manila University and finished his Master of Science in Management degree at the Arthur D. Little School of Management, Inc., Cambridge, Massachusetts, USA.
A former President of UCPB Savings Bank, Prof. Joey has also served as a senior executive with Bank of Commerce, Union Bank, Citytrust Banking, Citibank Savings, and United Coconut Planters Bank. As Assistant to the Chief Financial Officer at San Miguel Corporation, he evaluated and oversaw energy and public infrastructure projects. Aside from serving as faculty at the Asian Institute of Management, Joey also consults with OLLI Consulting Group on Finance.