The MSc Financial Technology (FinTech) for the January 2024 intake is USD22,500.
A registration fee of USD 1,000 will be asked of the student upon acceptance of the admission offer to reserve a seat in the class. The registration fee is deductible from the total program fee and is non-deferrable, non-refundable, and non-transferable
For more information on the financing options available for the MSc Financial Technology (FinTech), please email fintech@aim.edu.
The following alumni rate offers cannot be combined and only one can be availed. We will consider whichever discount is higher.
Family members of an AIM degree program alumnus/alumna with 1st degree of consanguinity (parent or child) and affinity (spouse) will be entitled to 20% discount on the total program fee.
Alumni of School of Executive Education and Lifelong Learning (SEELL), formerly School of Executive Education, programs will be entitled to 10% discount on the total program fee.
AIM offers a study now, pay later program for Filipino students of the MSc Financial Technology (FinTech) Class of 2025. The in-house loan program exclusively for the pioneer cohort has a 0% interest rate payable in three (3) to five (5 years) wherein payment will start three (3) months after the end date of the MSc Financial Technology (FinTech) program.
The loan program is only applicable to 80% of the net program fee (less registration fee and/or discounts). Given the limited availability of slots, only complete loan applications of those who have paid the registration fee will be processed on a first come, first served basis. If the loan application was not processed in the loan program, the applicant must pay his program fee either through full payment or installment payment.
Applicants are required to provide a co-maker / co-guarantor for their loan application. A co-maker must be someone you know who is willing to be your guarantor for your loan. His responsibility is to settle the monthly amortization when it is due if you default. He must not be more than 55 years old and must be living and working in the country.
| | |
| --- | --- |
| Repayment Term  | 3 to 5 years |
| Monthly Amortization  | Payment starts 3 months from the scheduled end-date of the program |
| Indicative Interest Rate  | 0% |
Loan Requirements:
AIM will be processing the loan application for you, and it will go through our loans committee for review and approval. Both the applicant and co-maker must submit the following requirements:
Completed Online Loan Application Form
Photocopy of one (1) Valid and Photo Bearing Government-issued ID with Signature
Proof of Billing (bearing the declared address)
Additional requirements for employed:
Latest copy of Certificate of Employment with compensation. It should include the following information:

Name of Employee
Current Designation
Job tenure
Gross monthly or annual income

Copy of pay slips for the past three (3) months at the time of application
Latest Income Tax Return
Additional requirements for self-employed:
DTI Certification / Mayor's / Business Permit
SEC Certificate of Incorporation, Articles of Incorporation and By-Laws
For Corporation: Latest General Information Sheet (GIS)
Partnership with Articles of Incorporation
Audited Financial Statement
Latest Income Tax Return
Latest Individual Income Tax Return
For questions or concerns, feel free to email mscfintech@aim.edu.
27 Sep 2023
For Foreign Citizen Applicants
27 Sep 2023
For Filipino Applicants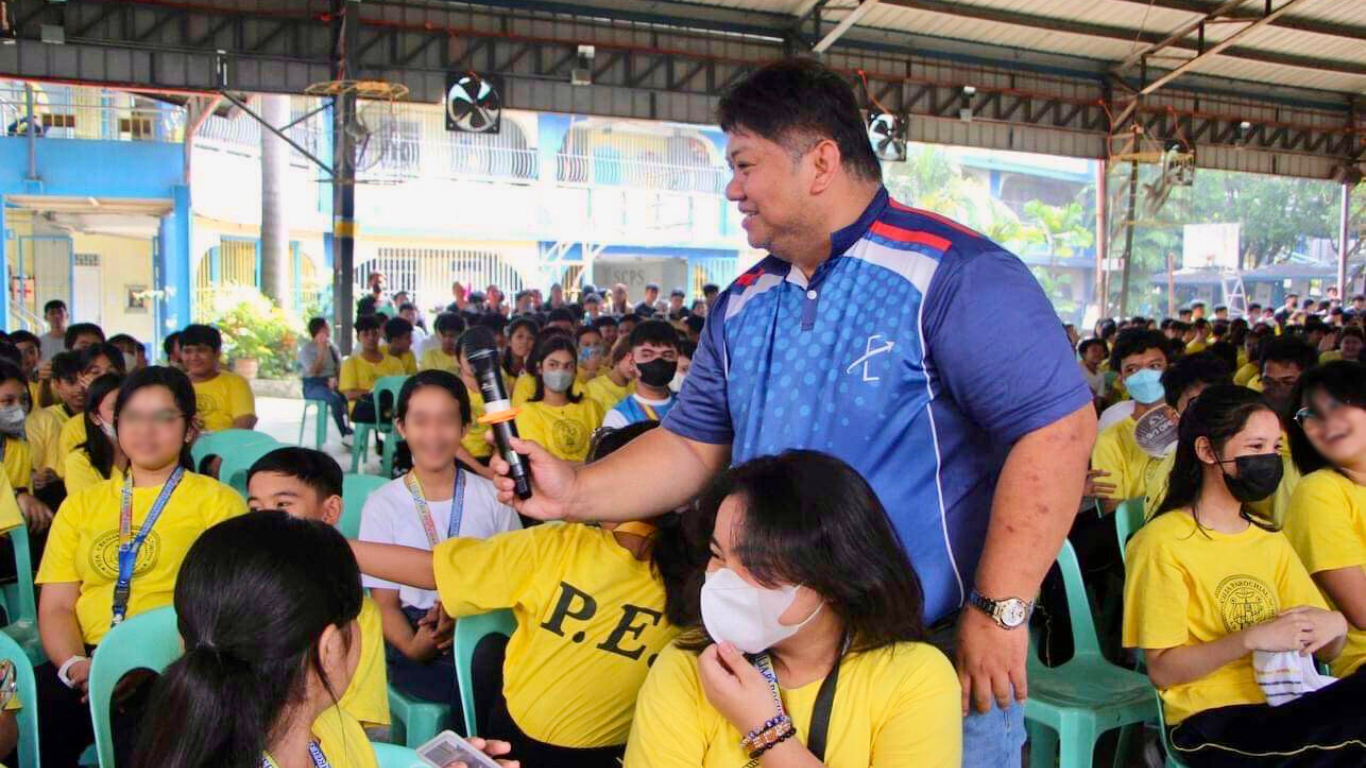 September 30, 2023
By: Gay, Laurice, Mario, Salvador, and Sharon - MCS 2024 Students  It's a tale of ambition, dedication, and a passion for c...