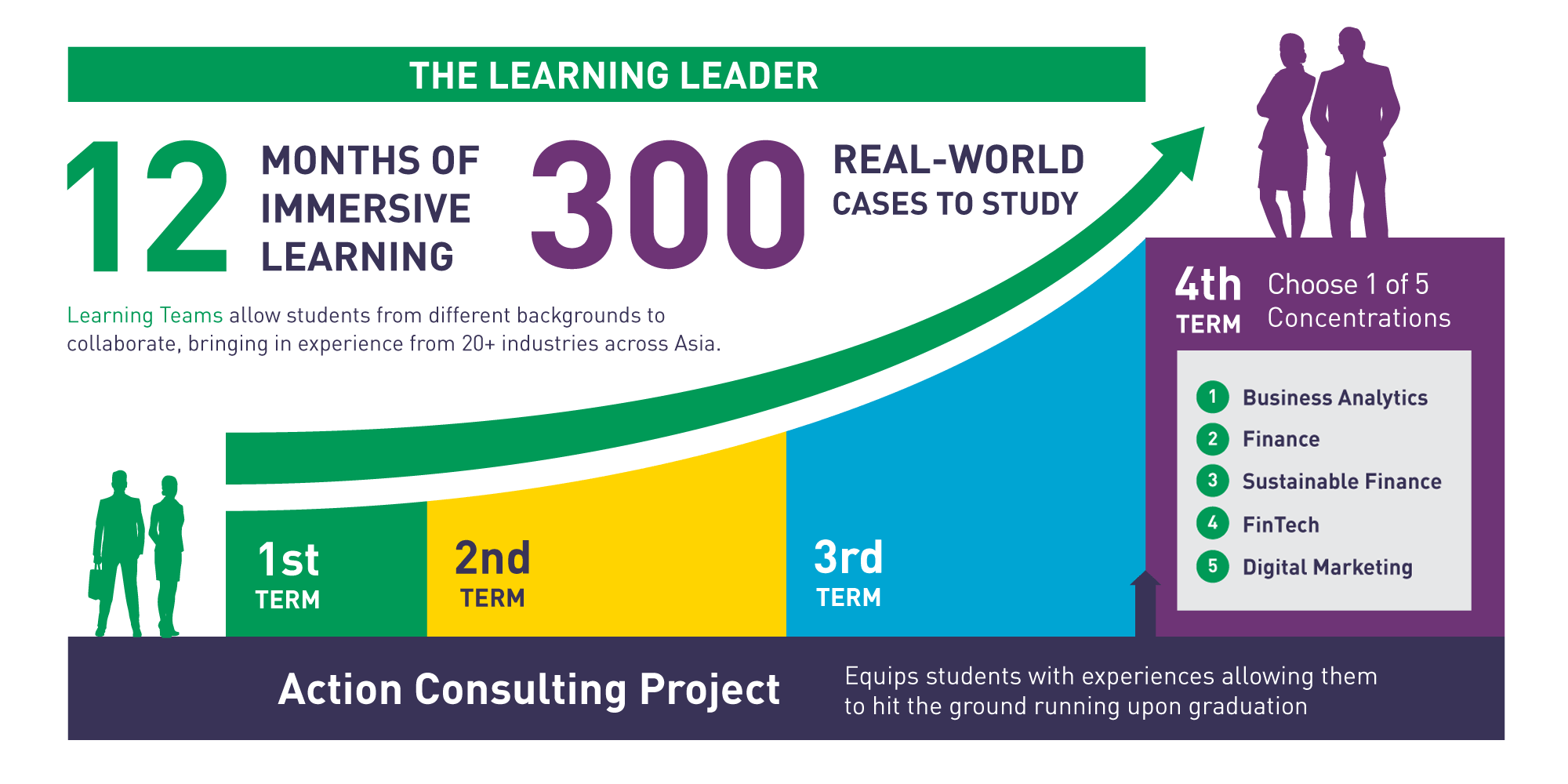 AIM SCOPE (AIM Student Consultants in Practice) provides students with the relevant hands-on learning experience that tests the knowledge and skills they acquired in the case room. Grouped in teams and under the supervision of a faculty mentor, students work as consultants for the Institute's partner companies and organizations, assisting them in developing solutions for complex business issues or strategic challenges. The program culminates with the submission of a final report and a presentation of the students' findings and recommendations.
DEVELOPING FUTURE BUSINESS LEADERS AND INFLUENTIAL TITANS WITHIN ASIA AND BEYOND
Our student body is comprised of a diverse group of leaders, movers, and shakers from all over Asia, offering perspectives from various cultures, career experiences, and industries. Graduates of AIM's MBA program are sharp, forward-thinking professionals who become eminent and influential business leaders within Asia and across other parts of the world.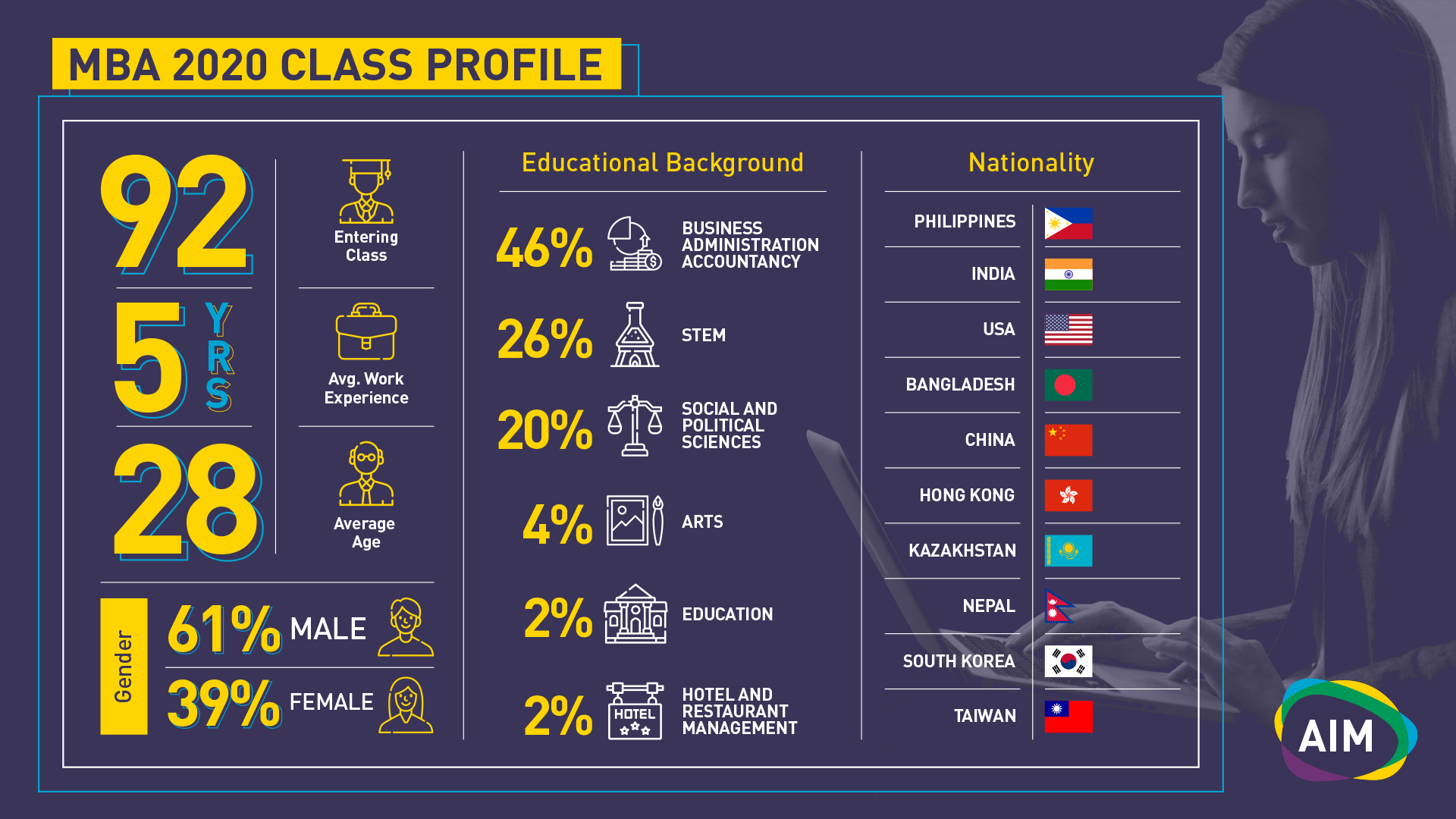 27 Nov 2020
1st Round Scholarship deadline
31 Dec 2020
2nd Round Scholarship deadline
31 Jan 2021
3rd Round Scholarship deadline
28 Feb 2021
ADB-JSP Scholarship deadline
30 Apr 2021
GTFI-AIM Metrobank Scholarship deadline
14 May 2021
For Foreign Applicants
30 Jun 2021
For Filipino Applicants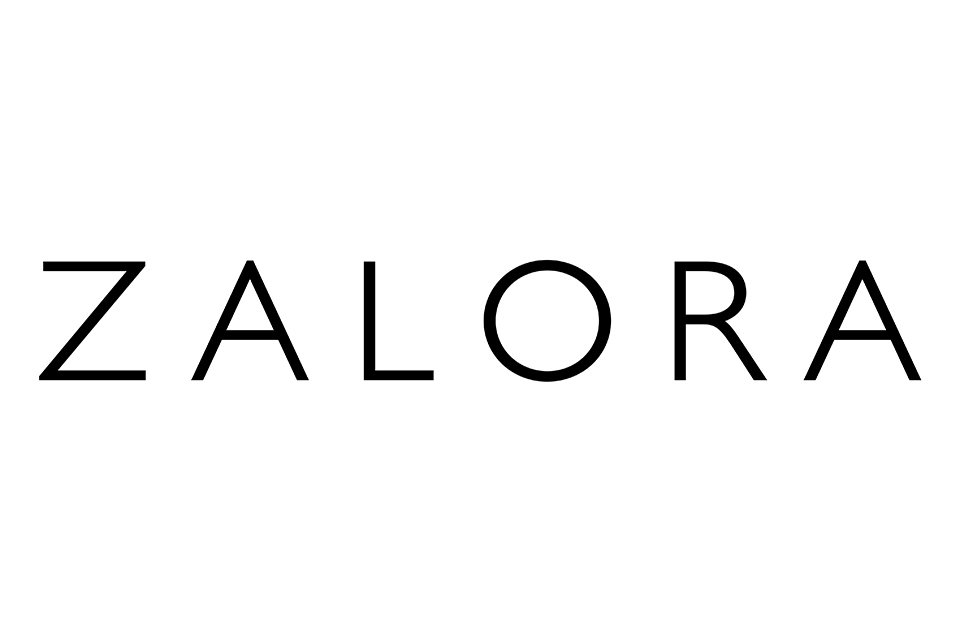 "We have partnered with AIM since 2016 and have attended several engagement activities hosted in their campus. We were impressed with the pr...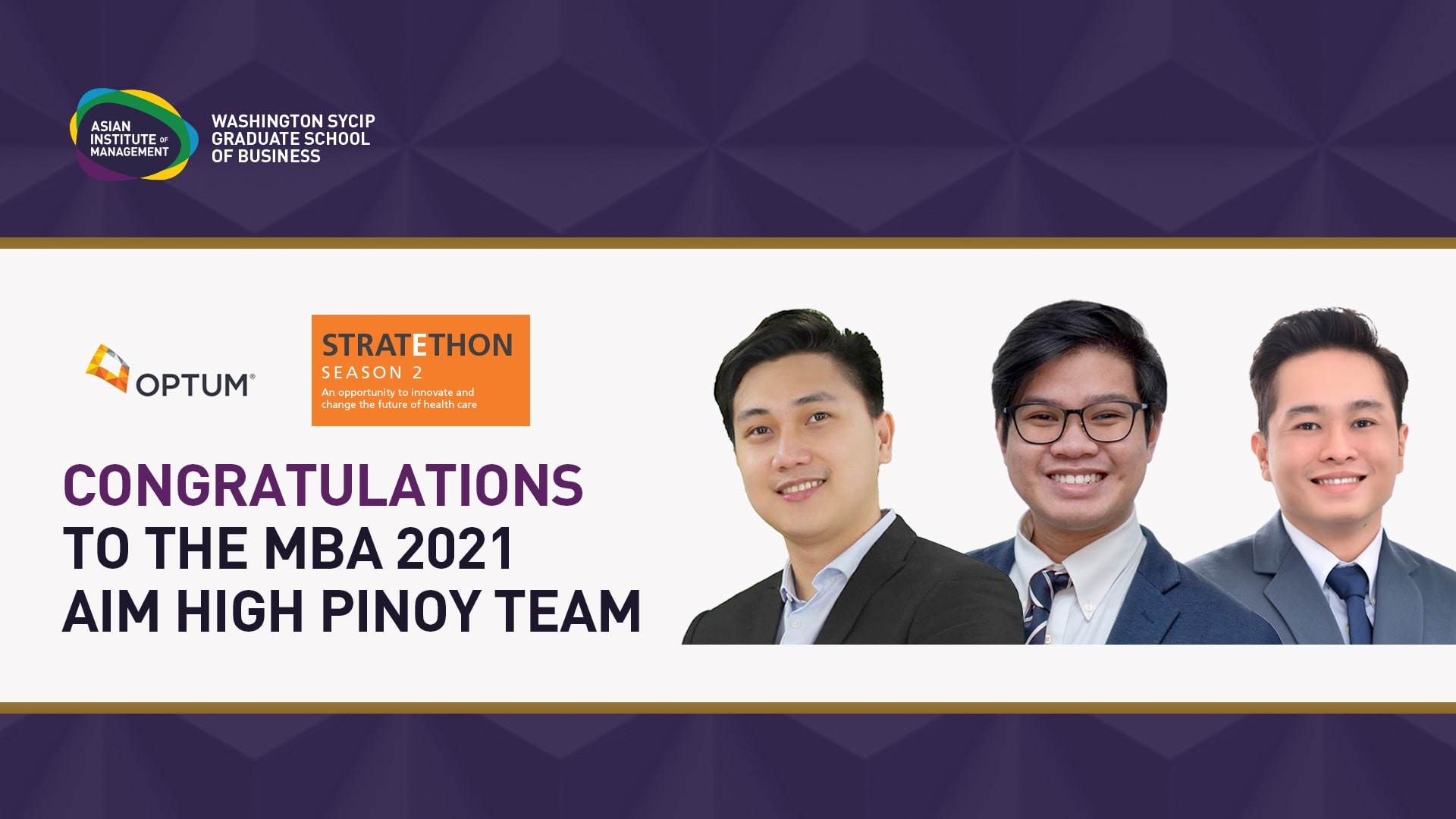 January 18, 2021
Team AIM HIGH PINOY of the Asian Institute of Management landed a podium finish in the Optum Stratethon Season 2 Business Competit...